Two-way Contact and Calendar sync with SharePoint
Information for organizations looking to sync or merge contact lists, public folders, shared mailboxes and more across different platforms.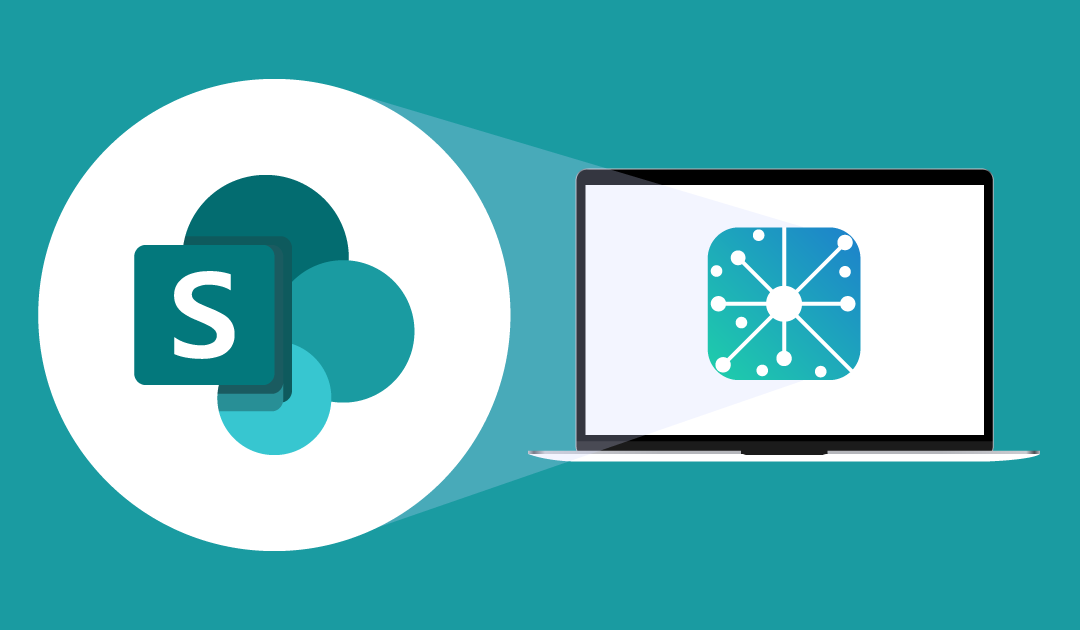 Syncing SharePoint to other contact directories, or CRMs is typically a tedious, manual process. CiraHub aims to automate these tasks to ensure your data is always up-to-date and hosted where its needed.
There are many reasons why an organization may want to synchronize contacts or calendars from multiple SharePoint sources or tenants. For example, companies that have undergone a merger may need to synchronize contacts or calendars of employees, contractors, and vendors between both companies through the transitional period. Users can also two-way sync SharePoint contacts with other CRM platforms. A two-way contact avoids the tiresome and repetitive task of manually updating contacts or calendar information which can take up enormous amounts of time and affect overall productivity.
CiraHub's Multi-Way Sync Works With The Following Apps:
Why CiraHub?
Since Microsoft's Outlook client doesn't automatically sync contacts from multiple sources, most organizations will need a third-party bi-directional sync solution. CiraHub syncs both contacts and calendars, making it the ideal solution for syncing or merging information from various sources as well as between tenants. A user can sync contacts from one SharePoint source to another, as well as Public Folders, User Mailboxes, and other CRMs. CiraHub integrates seamlessly with Microsoft 365, Exchange Server, and other Microsoft Enterprise Applications.
Syncing SharePoint is a Breeze with CiraHub
To sync SharePoint contacts or Calendars using CiraHub, a user needs to start a Hub & Spoke setup process by adding contact Spokes from multiple sources to a Hub using the respective credentials. Spokes can be different SharePoint sources or a SharePoint contact source and Public Folders, User Mailboxes, and CRM sources (Salesforce, Pipedrive, ActiveCampaign, HubSpot, or Procore). Then, the user will need to enable a two-way sync in CiraHub's spoke settings and click 'Sync Now' to enable bi-directional sync. CiraHub will periodically update contacts in multiple sources, ensuring that the data stays consistent in all sources without duplicates. Users can add as many spokes as needed to include more contact sources or detach spokes to delete all data related to the detached spoke. Since contact updates are automatic, CiraHub eliminates the need for manual contact additions.
What type of sources can CiraHub 2-way contact sync?
Users can two-way sync contacts between SharePoint and various sources on CiraHub's Dashboard. Below is a quick look at some of these options and the benefits of performing a bi-directional sync between them.
Mailboxes:
Employees from various departments may need to synchronize mailbox to mailbox or from mailbox to public folders and other sources for seamless collaboration between teams. For example, an employee from operations at an engineering firm may quickly need to lookup contacts of vendors or part suppliers available to logistics/supply chain personnel.
Public Folders:
In most organizations, public folder contacts are a means of organizing and sharing information within work groups or departments so that it is easy for each employee to access. However, when organizations need to work together, information may be difficult to access, and manual sharing can be repetitive and time-consuming. A 2-way public folder contacts sync allows contacts to be shared on-demand between different tenants and constantly updated throughout the day.
Google Contacts:
Whether working from home (WFH) or at the office, more employees are taking their work with them wherever they go. Mobile apps allow people to work from any location. Having a 2-way sync solution that integrates with Google's Contacts features allows easy sharing of information with automatic updates, tremendously boosting productivity across teams.
CRMs:
CRMs are ubiquitous tools in a wide range of organizations for storing essential data relating to customers, vendors, potential leads, and more. CRM tools can benefit immensely from a 2-way automatic sync solution whether within the organization or between multiple tenants to streamline communications and improve organizational workflows.
What is Microsoft SharePoint and Why Does Your Organization Need it?
Microsoft's Cloud-based tools, such as SharePoint, are taking organizational productivity to the next level. SharePoint is a browser-based collaborative tool within Microsoft Office. It is Microsoft's content management system that allows users to store, organize, access, and share information within an organization's tenant as well as another organization's tenant. SharePoint provides a password-protected location for sharing documents, such as Contacts and files, with support for a wide range of file formats like Acrobat (PDF), PowerPoint, Rich Text (RTF), and Word. SharePoint Documents can be stored, downloaded, edited by multiple collaborators, and uploaded for continued sharing.
What Can You Use SharePoint for?
Thanks to its multifunctionality and high configurability, users will find SharePoint incredibly useful for performing everyday tasks. For example, users can leverage SharePoint's site publishing capabilities to build, customize, and maintain publishing sites to meet specific organizational needs. Designers with a working knowledge of HTML, CSS, and JavaScript or those familiar with custom .NET code can use SharePoint to build websites. As a content management tool, users have a host of features within SharePoint to manage all phases of a typical content life cycle.
As a contact storage tool, SharePoint can be used to warehouse contact data in a centralized source, allowing users with access to collaborate on various projects. Its 'Shared Contact List' feature allows users to add, modify, or delete contacts and manage sharing permissions within Microsoft 365. Furthermore, SharePoint can be used to share Calendars with other users in your Tenant.
Setting up Contact and Calendar Sharing in SharePoint
Setting up SharePoint can be done with minimal IT experience as it is designed to be user-friendly and intuitive. All you need to access MicroSoft SharePoint is a compatible browser, such as Microsoft Edge, Google Chrome, or Mozilla Firefox.
To set up a Shared Contact List in SharePoint, a user will need to add a new contacts folder in their Outlook Client. After loading up SharePoint, they will need to navigate to the contact list and expand the 'List' tab in the ribbon and choose 'Connect to Outlook.' Users will need to allow the website to open a program on their computer and confirm 'Yes' when Outlook prompts: 'Connect this SharePoint Contacts List to Outlook?'. The contacts list will appear under 'Other Contacts' in the People window of the Outlook client.
To set up a shared calendar, a user will need to choose the Calendar they would like to edit from the quick launch pane within SharePoint. Then the user will need to select Calendar to view a hidden ribbon. After opening the ribbon, the user will find the option to email a link to others to share the Calendar.
Practical Use-Cases For Two-Way Contact Sync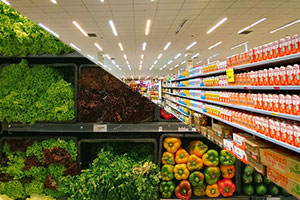 Contact Sync Between Food Companies in a Joint Venture
Watch the video
How to Set Up the First Hub & Spoke with CiraHub
This is a short explanatory video showing a step-by-step example of how to set up a Hub & Connect a Spoke, along with a step-by-step practical demonstration.