The sustained growth of the internet and digitalization has brought about an unprecedented rise in the demand for online storage in organizations worldwide. Businesses are currently turning to online management of their information and communication systems (ICT) to boost productivity, customer experience, and business growth.
While there are a lot of collaboration and content management platforms, SharePoint remains one the most widely-used platforms for businesses of all sizes. If this is a new platform for you, it can be overwhelming and difficult to understand. That's why we created this beginner guide – everything you need to know about the platform.
First of All, What is SharePoint?
SharePoint is a collaboration and document management platform developed by Microsoft and launched in 2001. It is a web-based platform, offering features such as document and file management, intranet portals, enterprise social networks, and a Business Intelligence (BI) center.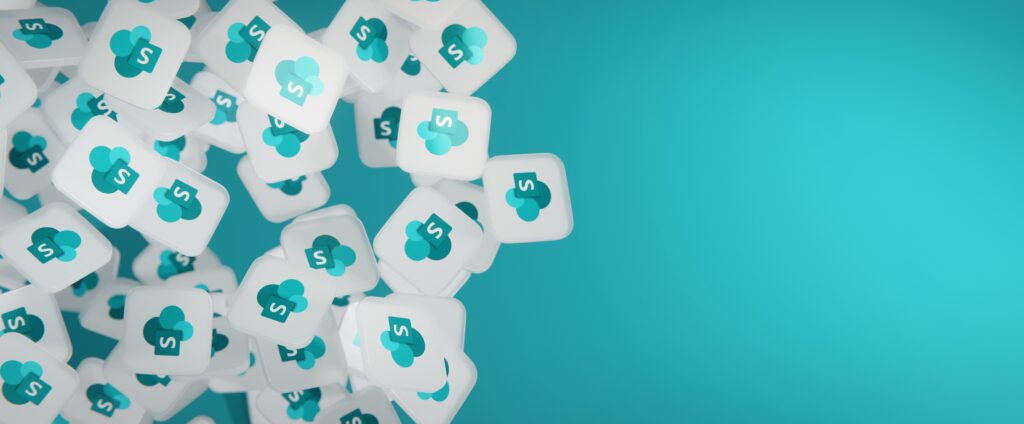 SharePoint allows users to create pages that look great on any device without having to write code. Organizations can use these pages to share updates internally and manage business-related information.
For example, organizations can utilize SharePoint to create websites for sharing news, updates, product rollouts, holidays, etc., with employees. In addition, it serves as an online repository where teams can share documents, collaborate on projects internally, access documents from anywhere, and monitor activity in real-time.
It allows businesses and enterprises to set up an internal web-based collaboration portal. SharePoint has been important for several Fortune 500 companies for information sharing, document publishing, and storing data.
To summarize things for you, Microsoft SharePoint serves as an online place where teams share documents, collaborate on projects, access documents from anywhere, and monitor activity in real-time.
It can be customized to suit an organization's digital environment. SharePoint can be deployed on-premises or online with Microsoft 365.
SharePoint is well-suited for organizations that want to create online documents easily and share them among different teams/departments efficiently. It's easy to set up and customize with various templates available on the market.
Recently, Microsoft has added several new tools to its suite of tools, including Loop, Power Pages, and Viva Goals. Each of these tools offers even greater customization and organization options for businesses looking to maximize their use of SharePoint.
How Does Microsoft Offer SharePoint?
Microsoft offers SharePoint in two ways: the On-premises version or SharePoint Online via Microsoft 365. The Hybrid version combines both the on-premises and Online versions to give the best of both worlds.
The cost for organizations can vary if they install SharePoint Server for more customization or opt for SharePoint Online for more budget-friendly solutions.
Regarding SharePoint Online, it is licensed on a per-user basis. You can purchase it as a standalone plan or included in a Microsoft 365 plan.
For On-premises users, SharePoint is licensed using a Client Access License model.
What is Microsoft SharePoint Used For?
Organizations use SharePoint to create private websites to internally share corporate resources and information. For example, organizations can use it to securely share training resources with various departments from a centralized, secure location.
All you need to access SharePoint is a web browser such as Google Chrome, Firefox, or Microsoft Edge. The platform enhances collaboration between teams and departments.
It offers features such as security controls, co-authoring, versioning, and integration with email and document management systems to help users work together on ad-hoc projects and establish standard business processes.
What is SharePoint Online?
SharePoint Online is the cloud version of SharePoint and is a web-based platform for creating, sharing, and managing content. It includes several features of Microsoft 365, including document management, workflow automation, email communication, team collaboration, document access controls, and advanced search.
Like the On-premises and hybrid solutions, SharePoint Online offers secure workspaces for team collaboration, task management, and file sharing. Cloud-based synchronization makes document management hassle-free for businesses of all sizes.
What Version of SharePoint Am I Using?
You can find out your current SharePoint version in a few simple steps. Per Microsoft's Support Page, you can find your current version by doing the following:
Open SharePoint in your browser.
Near the upper-right corner of that window, select.
If a menu opens, select Help.
In the Search box, enter "SharePoint version", then press Enter.
Select "Which version of SharePoint am I using". The answer will be shown there.
Now, let's go back in time and look at one major SharePoint version and how it affected users.
SharePoint 2019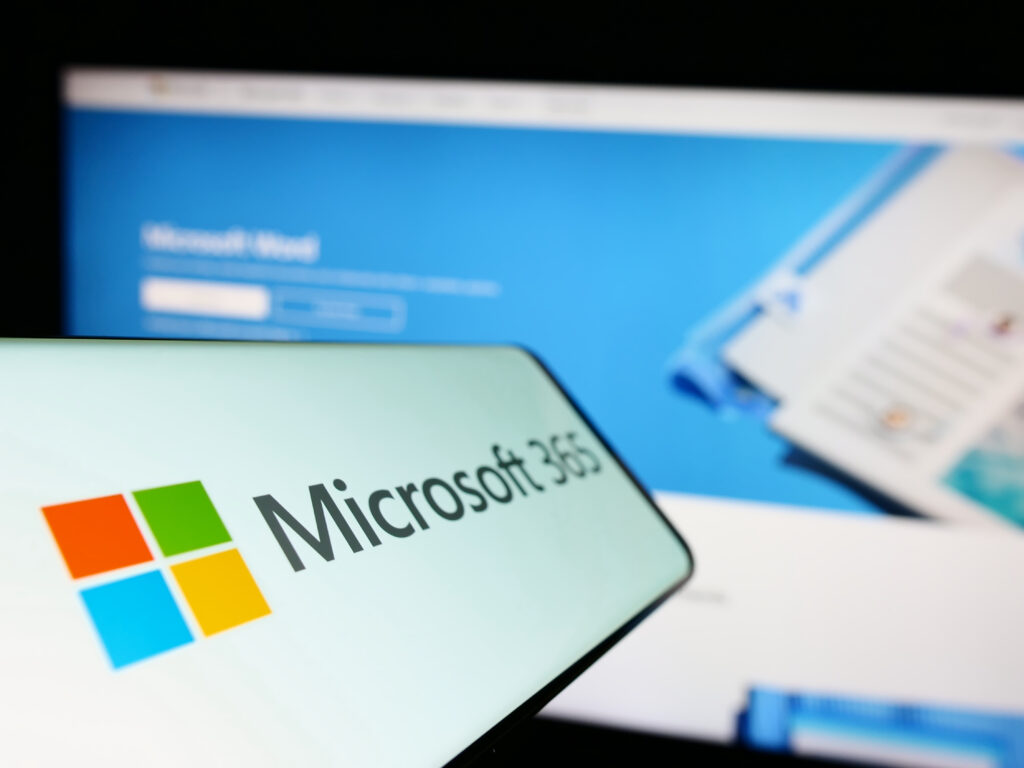 Microsoft SharePoint 2019 was a successful year for the platform, with several new features aimed at helping organizations work more efficiently. One of these features was the introduction of organizing documents into the app libraries of Microsoft Word, Excel, PowerPoint, and OneNote documents.
This feature allows users to organize documents by folder location or by keyword within a single library without having to copy over content from one location to another.
Other features in Microsoft SharePoint Server 2019 is increased search functionality that allows users to locate documents quickly and improved sharing options, such as the ability to share multiple files per email message or access shared files from anywhere on the internet with a web browser.
SharePoint for Desktop and Mobile
SharePoint is available as a Desktop app as well as a mobile app, allowing users to access sites and work on tasks on the go. SharePoint's mobile app is available for iOS, Windows, and Android smartphones and tablets.
SharePoint Notable features and benefits
The key benefits of SharePoint Online are its flexibility and scalability. It is available as a part of organizations' Microsoft 365 package. With a bevy of features, it helps organizations with collaboration, content management, security, document libraries and sharing, and workspaces. Another advantage is that SharePoint can be used from anywhere – at the office, at home, or even on a mobile device.
Let's see each of these features in more detail.
Collaboration
Organizations can use Microsoft SharePoint Online for communication. Better, they can create workflows to make collaboration flawless. It offers many features to facilitate communication among team members, such as
email
instant messaging
group chats
document management system (DMS),
task management system (TMS),
calendaring system (CAL),
file shares,
website content management system (WCMS),
social media platforms,
and websites.
A good use case of SharePoint's collaborative capabilities is in academic settings where multiple departments or units may need to share information or have a collaborative workflow.
Researchers, for example, can also use it to share research papers or presentations in real time without resorting to email attachments or sending large files over email.
Content management
Microsoft SharePoint offers several features for managing and organizing various types of content. Its content management capabilities can be broadly categorized into document management, media asset management, records management, and web content management.
SharePoint users can search and find content quickly and share files easily. It supports file formats such as .docx, .rtf, .ppt, and .xlsx. It also offers features like Find with Replace, Datasheet View, File Controller Feature, URL Field/File Picker, and Convert to PDF/Print.
You can also reuse templates to create content, such as contracts, invoices, and policy documents. Moreover, multiple users can edit a document at the same time.
Another content management feature is the ability to tag documents based on the content and the metadata like the date of last modification, title, author, type, etc. This feature simplifies the process of archiving, sorting, searching, and retrieving content within SharePoint.
Compliance and security
SharePoint gives a variety of compliance and security features to protect sensitive data from unauthorized access or misuse. For example, it offers document versioning and integration to prevent unwanted modifications or accidental deletion of content.
With the audit logs provided in SharePoint, users can track the activity on content management systems, including who has opened, modified, deleted, downloaded, or printed information in sites, lists, library files, and more. A list, for example, is a way to store information on SharePoint, thus the reason to secure your SharePoint account or site.
In 2021, Microsoft announced updated security, compliance, and administration/management capabilities in SharePoint. Notably, the Information Protection (MIP) labels-based external sharing was included. This means that if a team or site is labeled "Confidential", the default sharing link can be configured to only grant access to specific users.
Regarding security, Microsoft SharePoint utilizes two-level data encryption; data within Sharepoint is encrypted at the disk level using BitLocker encryption and at the file level using unique keys for each file.
SharePoint also provides 2-factor authentication, which combines a password and a unique code sent to an email address or phone number to log into the content management system.
Team sites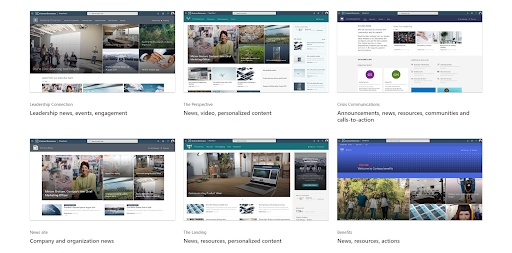 Team sites are a part of Microsoft 365 and are used to share files and resources with other teams. In a SharePoint environment, team sites allow users to share files easily, assign tasks and collaborate on projects.
They are useful for centralizing important files and information for team members, making it easier for them to share and access critical documents. Team sites are ideal for task-oriented activities, such as project or portfolio management.
By the way, check out our guide on how to create a SharePoint site if you want one for your business.
Business intelligence (BI)
SharePoint provides analytics and intelligence tools that help organizations make data-driven decisions. Business or Enterprise users can leverage BI tools to get necessary information quickly without having to search large data sets or write complex queries.
Document libraries
Document libraries in SharePoint are used to share and store different types of files. These libraries can then be shared among multiple users and teams, making it a convenient way to share information between departments or workgroups.
By organizing different types of files, team members can work on the same documents from multiple locations within SharePoint sites.
Libraries can also be used to share files or manage teams' workflows. They are similar to cloud-based services like Google Drive or OneDrive in that they allow users to share and sync files across devices.
However, they have some distinct advantages over these services, such as their ability to handle larger file sizes and support more actions on individual files.
Workplaces
You can also find "workplaces" on SharePoint. They are sites created for team and employee collaboration and management. Workplaces include lists of information, such as documents and links, that can be used to share information and coordinate projects between teams.
A workspace features libraries, which are useful for storing text files, spreadsheets, graphics, and videos.
When creating a workspace, you also create a modern team site with shared inboxes, calendars, OneNote notebooks, and planners. Thanks to this central location, you can stay updated on projects and collaborate on tasks.
What is the Difference Between SharePoint and OneDrive?
The difference between SharePoint and OneDrive lies in the way they are used. Teams use SharePoint to securely collaborate on documents, presentations, and other files on a server, while OneDrive is meant for personal organization and occasional sharing.
As a personal online storage platform, OneDrive is convenient but lacks the sheer power and functionality of SharePoint.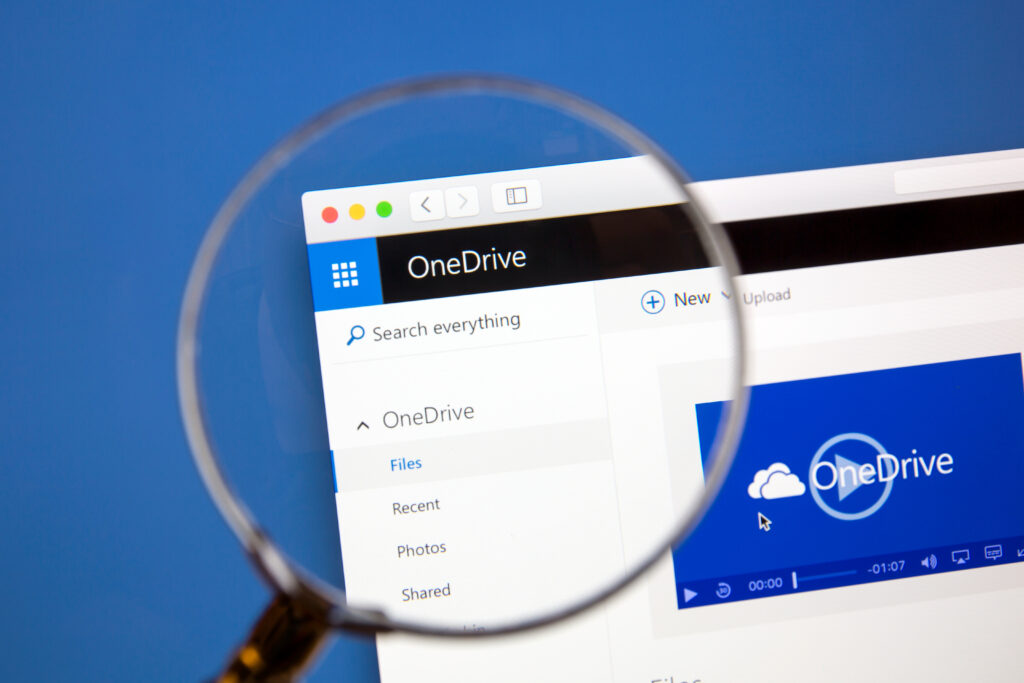 From a cost perspective, Microsoft's OneDrive has lower entry and maintenance costs than SharePoint but requires a subscription. It is primarily used for file storage and sharing. On the other hand, SharePoint is included in Microsoft 365 subscriptions, which also includes other Microsoft products and services such as Exchange and Microsoft Teams.
This makes it an attractive option for organizations already using Microsoft products.
Another difference between SharePoint and OneDrive is that the former allows the distribution of documents among teams using roles and permissions capabilities, while OneDrive doesn't support such functionality.
We have a complete article on the difference between SharePoint and OneDrive. Check it out to learn the best one for your business in more detail.
What is the difference between SharePoint and Teams?
SharePoint focuses on internal communications, document sharing, and permissions management. Microsoft Teams, however, is a 'chat-based' workspace that allows teams to work together and collaborate on documents in one workspace.
With Microsoft Teams, users can share files, chat, and collaborate on documents with apps such as Microsoft Excel and Word in one workspace.
Microsoft Teams also lets you create lists and libraries, add and manage content, share and collaborate, customize, manage permissions, and track activity. You can even make video conferences and voice calls.
Teams lacks some features found in SharePoint on both mobile devices and on the desktop. For instance, it doesn't support libraries or workflows.
Recommended reading: SharePoint vs. Teams: Which One is Right for You and Your Business?
What are Some Disadvantages of Using SharePoint?
While SharePoint Online is a powerful platform for enterprise content management, it does come with some drawbacks. It's critical to weigh its pros and cons before adopting it.
Not So Beginner-Friendly
Note that SharePoint will require extensive training for employees to understand and fully use its capabilities. Without proper training, users may not be able to take advantage of all features or may even accidentally cause damage to the platform.
Limited Customization
One of the main disadvantages is the limited customization options. For example, new SharePoint may cause errors in installed customizations, which could be difficult, time-consuming, and costly to fix.
The customization process can also be challenging for inexperienced users. You might need to hire a designer to set it up correctly. Thus, it may not be suitable for every company.
Stuck with Templates
Even the out-of-the-box SharePoint templates provided by Microsoft may not be an ideal fit for every organization, and customization may become necessary for optimal functioning.
Moreover, SharePoint templates have security vulnerabilities when sharing externally, which must be taken into consideration.
Regular IT Maintenance
SharePoint also relies heavily on IT support for maintenance, which can be time-consuming and costly in some cases. There is also a potential for information overload with multiple versions of documents, which can make it difficult to find the information you need quickly.
Expensive Product
Finally, it's important to note that SharePoint can be expensive when you factor in the cost of licensing and additional features. It is critical to consider this factor when deciding whether to implement SharePoint as part of your workflow.
SharePoint Integration: What Can You Integrate With SharePoint?
You may be looking to extend SharePoint's functionality. It's a highly scalable web application that can integrate with a range of Microsoft tools, including Teams, Office, and third-party apps.
The following are some popular applications Microsoft SharePoint integrates with:
Microsoft Access

Microsoft Access is a popular database management tool that allows users to create and manipulate databases according to their purposes. Access is a part of the Microsoft Office Suite, and it can be purchased on its own.
Users can integrate Microsoft Access with SharePoint to facilitate data sharing and make data access more secure.
Active Directory

Active Directory is a service for managing user and computer accounts, authentication, and authorization that is regarded as an essential part of modern enterprise infrastructure. When synchronized with SharePoint, Active Directory allows secure sharing and collaboration on workflow processes.
Integrating Active Directory with SharePoint offers more organized access management and streamlines user authentication.
Microsoft Dynamics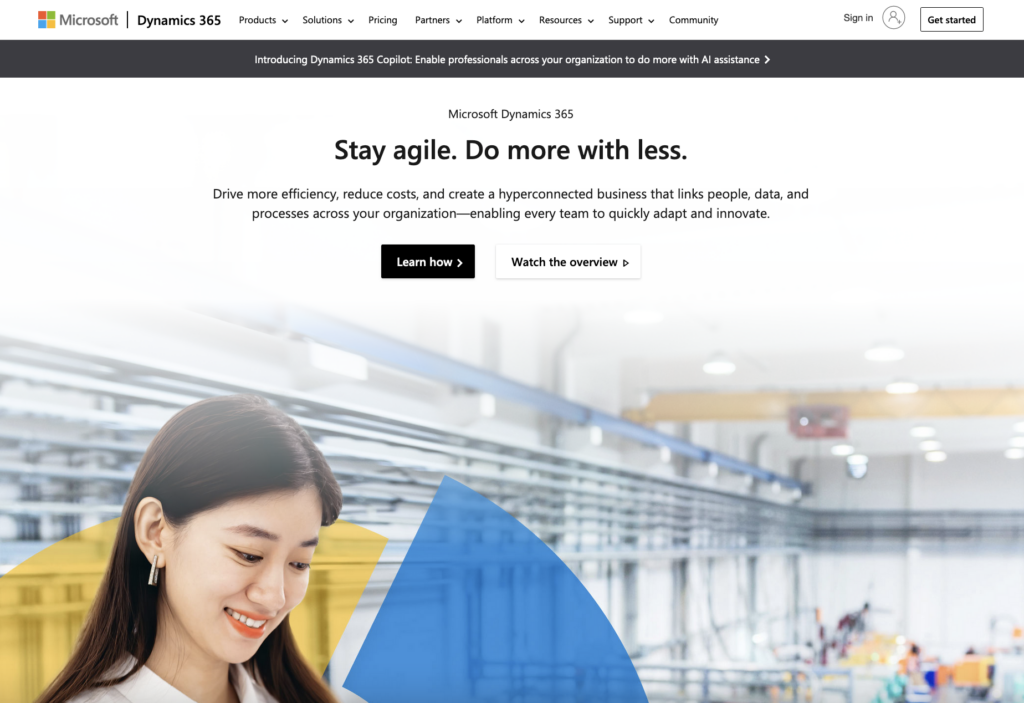 Microsoft Dynamics 365 is a solution that allows you to manage your business accurately and efficiently. This cloud-based application covers business functionality such as: financial, marketing, service, and operations.
The platform is flexible and can be configured with ease. Microsoft 365 includes Microsoft SharePoint, which can be accessed through cloud-based, hosted, or standalone SharePoint servers anywhere.
Microsoft Exchange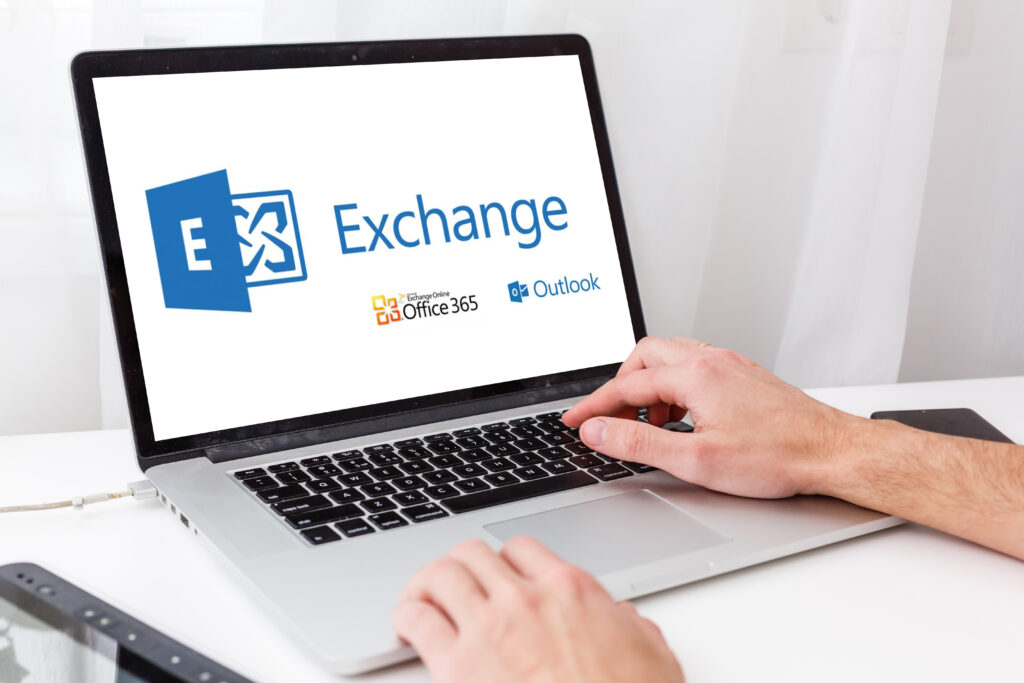 Microsoft Exchange is an email and calendaring system that comes along with Microsoft 365 subscriptions. Along with applications such as OneDrive, Teams, and SharePoint, Exchange incorporates cloud-based features for enhancing business operations.
Integrating SharePoint with Exchange helps streamline workflows. It simplifies the retrieval of emails and creates centralized document storage.
Users can set up alerts and workflows to keep track of changes in documents and get notifications about new emails. The integration of these two platforms can help businesses to operate smoothly and efficiently while saving time and money in the long run.
IBM DB2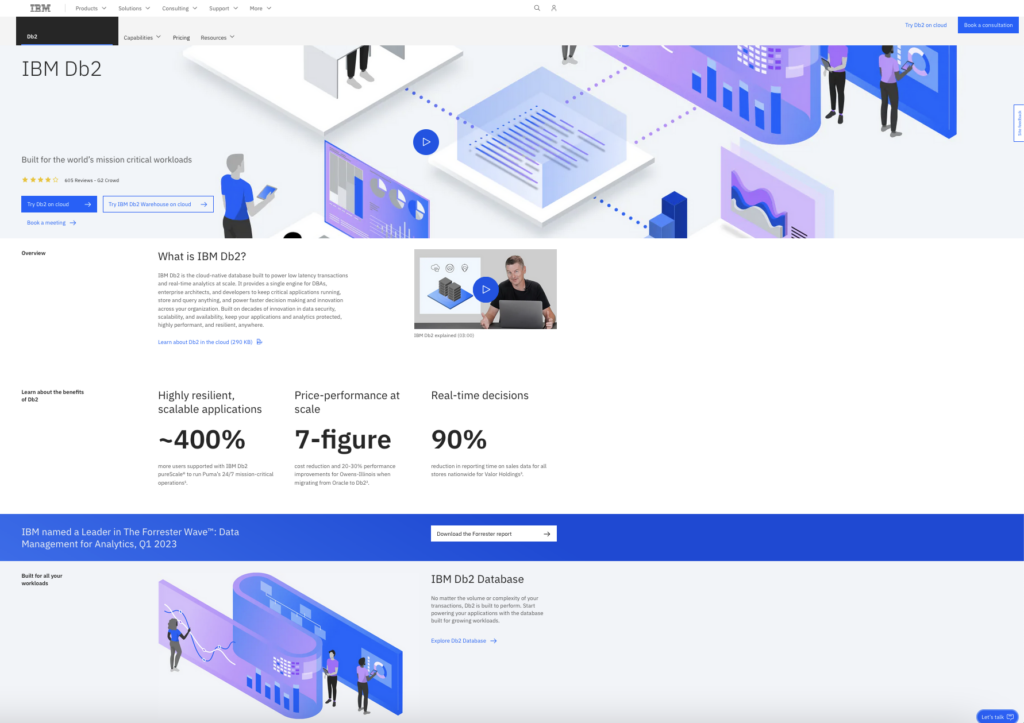 IBM Db2 is a family of data management products, including database servers, developed by IBM for relational database management. Users can integrate and synchronize data from IBM DB2 with SharePoint on-premises lists using the Layer2 Business Data List Connector.
By integrating SharePoint with IBM DB2, you can achieve better data and information management. You will also ensure secure storage and sharing of sensitive information.
RSS News Feeds
Another fantastic feature of SharePoint is its ability to use RSS news feeds. Sharing news feeds through multiple platforms (like Facebook, Reddit, and LinkedIn) is quick and simple.
Microsoft Office Sharepoint Server (just another complicated name) provides features like Find & Replace, Datasheet View, and Convert to PDF/Print for content management. Its libraries for documents serve as tables for managing and tagging content, making it easier to classify and find items.
Multi-Way Sync SharePoint with Other Microsoft Products and Popular CRMs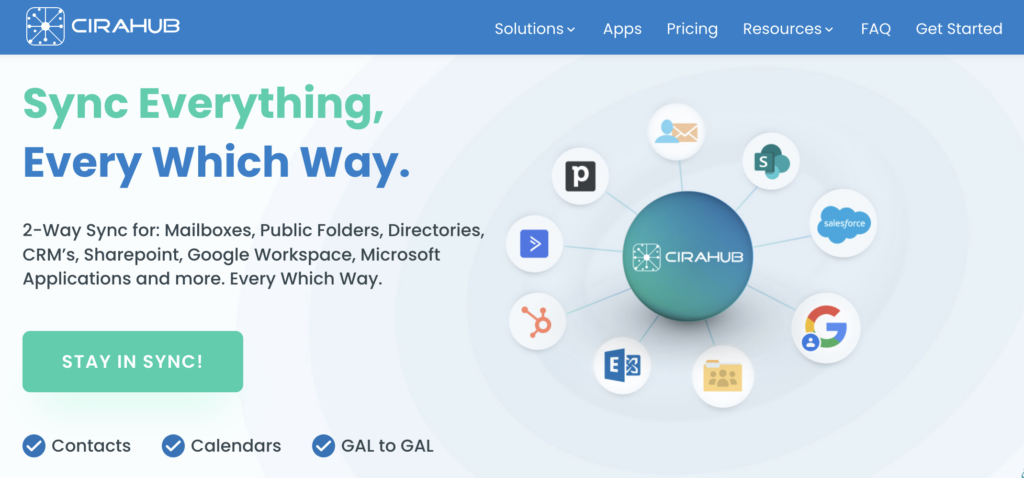 Two-way sync, or bi-directional sync, is the process of mirroring information between two or more sources so that the data stays consistent. In bi-directional sync, whenever a new record is created in one source, the data is updated in all other linked sources.
Additionally, a two-way sync prevents duplicate records from being created by mapping only common fields.
SharePoint is a tool that allows you to manage contacts and calendars. Are you already using this feature? Then you'd love to two-way sync your SharePoint contacts and Microsoft 365 mailboxes, for example.
But what if I use a CRM platform to manage customers' contacts? Can I two-way sync Microsoft SharePoint with the CRM?
Unfortunately, no. Well, that used to be the answer because Microsoft doesn't sync SharePoint with other tools. The only solution is to use a multi-way sync tool like CiraHub. With CiraHub, you can two-way sync SharePoint contacts with tools like Salesforce, HubSpot, ActiveCampaign, Pipedrive, and more.
Would you prefer to sync your SharePoint calendar with other calendar tools like Google and iCal? CiraHub can help. Check out the complete list of contact and calendar tools you can multi-way sync with SharePoint.
Bottom Line
SharePoint Online is a powerful tool for businesses looking to increase productivity and streamline their operations. In a SharePoint environment, businesses can maximize their return on investment (ROI) through team collaboration, document management, automation of workflow, and corporate communications.
Whether for communication or ensuring each unit manages its tasks efficiently, SharePoint can be an excellent tool for a wide range of businesses.