Do you want to create a page on your SharePoint site but don't know where to start? Are you feeling overwhelmed by the technical aspects and unsure about how it works? In fact, what is even a SharePoint page?
We are confident that this article is for you! We will discuss what a SharePoint Page is, why it's important, and most importantly, how to create one. You'll learn all the steps needed to set up your own page quickly and easily.
So let's get started!
What is a SharePoint Page?
A SharePoint page displays site content. It's a place where users can see documents and other information they need.
SharePoint pages are essential tools for teamwork that can be quickly and easily created and published, and they look appealing on all devices (desktop, tablet, mobile).
You can create as many pages as you want on a SharePoint Site. If your website contains a lot of content, you might wish to present it across several pages. One more cool thing is the various pages you can make in SharePoint, like content pages and navigational pages.
Navigation pages, such as home pages, search results pages, or site navigation menus, are used to offer a well-organized way to navigate through SharePoint sites. On the other side, Content pages are used to display material such as news stories, documents, or lists.
How to Create a SharePoint Page on a SharePoint Site in Microsoft 365
MS SharePoint is a web-based system that allows team members to exchange files and data, share information, and work on projects and assignments simultaneously. 
Users can share ideas via pages on SharePoint sites, including pictures, videos, documents, and more. With our help, you can design and publish pages into a SharePoint site using various methods and tips. 
SharePoint Online's page editing features help authors build attractive and well-constructed pages and rich landing sites with links to other places.
Follow these steps to create a page on a SharePoint site:
1.From your site, select New > Page.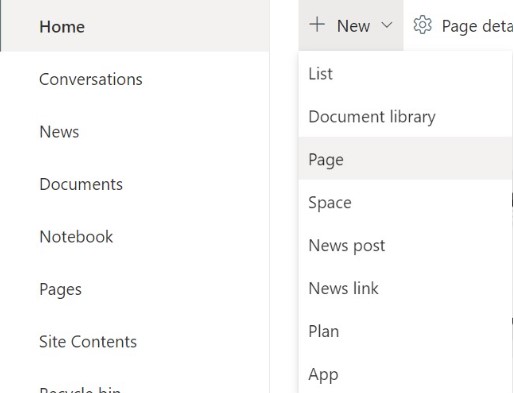 2. Choose a template and select Create page.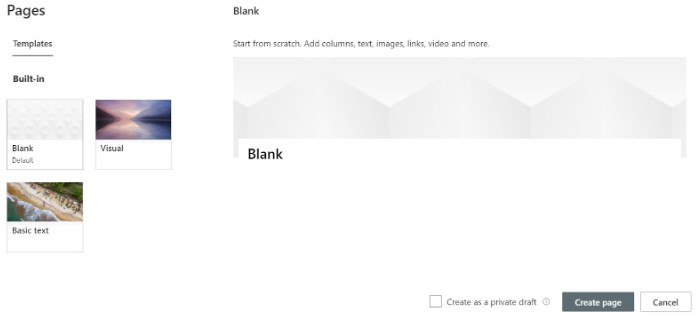 3. Add a title for your page.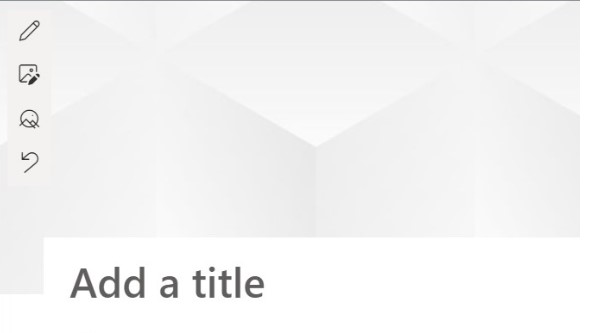 4. Select Change image to choose a new image.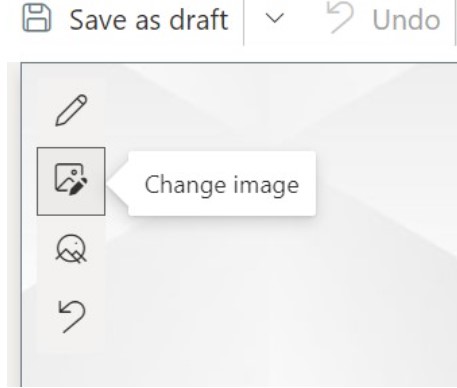 5. Select the + sign to add a new section and choose the layout for that section.
6. Select the + sign within the section and choose a web part.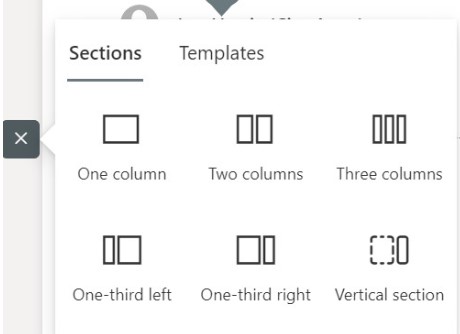 7. To delete a web part or section, select it and choose Delete.
8. When you're done, select Save as draft if you're not ready to publish yet or select Publish if you are ready.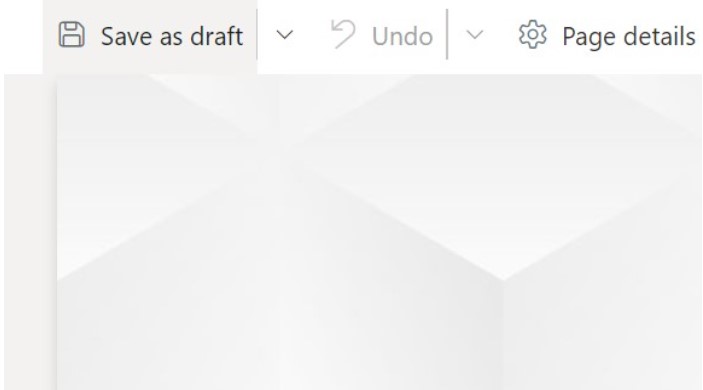 Types of SharePoint Pages
It's important to understand the fundamentals of SharePoint if you're unfamiliar with this platform. Let's break down what SharePoint sites and wiki pages are and how they relate to each other.
Wiki Pages
A Wiki page effortlessly collects, arranges, and exchanges large amounts of information. Users can add new pages, modify already-existing ones, and delete outdated ones. You can also use text boxes, app parts, web parts, buttons, and images to generate content on this SharePoint page. 
Site or Web Part pages
You will mostly find SharePoint site's content on the Site or Web part pages. User-generated content can be created and modified on site pages. They are mostly utilized for updating the content of a website. Web Part Pages are used to show a combination of information from several sources. A web part page consists of content such as files and documents and consists of web parts. 
What are SharePoint Sites?
SharePoint sites are websites where organizations mainly share internal information with their employees. Employees also use these sites to create and manage team projects. 
Any site you create in SharePoint has its own security settings, unique content, and the ability to exist independently from other web pages in your tenant.
SharePoint allows companies to create two types of SharePoint sites: Team Sites and Communication Sites.
A team site's primary function is project collaboration. You can decide to give access to people that need it. You can sync documents, exchange ideas, learn new things, and work more productively with your team members. 
On the other hand, companies use a communication site to make announcements to employees or visitors.
What are Web Parts?
Web parts are the elements that appear on pages on a SharePoint site. Some examples of web parts include texts, images, videos, buttons, calls to action, dividers, and quick links.  
You can customize web parts and use them to display or organize information on a page. You can add, edit, configure, and move them around the page. You can also resize and delete them from the page. 
When creating a SharePoint site, it is important to consider how web parts can be used to create an engaging user experience. Using web parts correctly can help make a site more organized, visually appealing, and user-friendly. 
Conclusion
In this article, you learned how to build a SharePoint page, and you're now ready to start sharing ideas and data with your team. Organizations can collaborate and share ideas or information with their team so much more effectively through SharePoint pages. SharePoint is a very secure platform for creating websites that allow teams to work together and be more productive. Hopefully, you found this article to be helpful to you and you were able to successfully create a page for your organization's website.