As the world becomes more technologically advanced, companies must stay ahead of the curve when working with onsite and remote teams. Sharepoint and Microsoft Teams are two of the most popular choices for businesses.
However, knowing which platform is right for your business's needs could be challenging without the right information.
This article will discuss the difference between SharePoint and Teams, key features and benefits, and when to use them. We'll also explore the points of differentiation between the two platforms and provide a comparison to help you determine which one is right for you in 2023.
What's the Difference Between SharePoint and Microsoft Teams?
To make it simple, SharePoint is a tool that lets you create sites and store and share documents, while Microsoft Teams is a platform that allows you to manage documents but also chat, make video calls, and collaborate on projects.
Both SharePoint and Teams allow users to integrate tools like Planner, Calendars, and document libraries. All in all, SharePoint and Teams aim to solve collaboration problems by organizing information and allowing multiple users to work on the same document.
SharePoint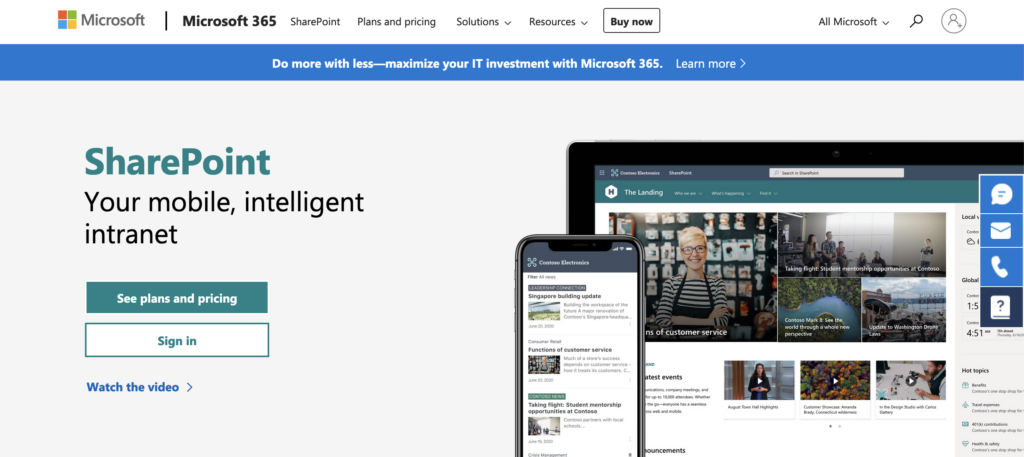 SharePoint is a powerful web software that allows organizations to create internal sites and offers advanced features for organizing, creating, sharing, storing, and accessing content. A SharePoint online site is ideal for organizations that want to share updates internally and manage business-related information.
Microsoft SharePoint serves as an online place where teams share documents, collaborate on projects internally, access documents from anywhere, and monitor activity in real-time.
Read more: What is SharePoint, and What is it Used For?
Microsoft Teams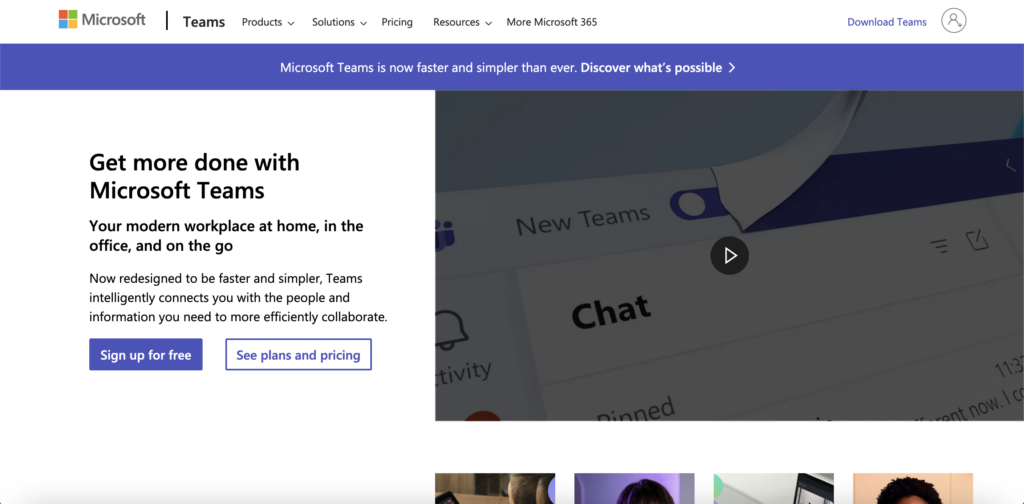 Microsoft Teams is an online workspace tool that allows you to store documents, chat, and make online video calls or meetings. It's a great tool for teams to collaborate on projects, regardless of their location.
Microsoft Teams integrates with various Microsoft apps, e.g., Word, Outlook, and SharePoint Online, making it an invaluable part of the Microsoft Microsoft 365 environment.
Teams can be an ideal collaboration platform, to bring everyone together if your team needs to share files, documents, or materials quickly and efficiently. With its secure cloud-based storage, Teams can ensure that all team members can access the files they need with ease.
SharePoint and Microsoft Teams Key Differences
SharePoint and Teams are closely related to Microsoft products but with several differences. SharePoint is primarily designed to create SharePoint sites and store and share documents within an organization. On the other hand, Teams is a platform designed to streamline team communication and project management.
Let's look at a summary of the key differences between SharePoint and Teams:
| | | |
| --- | --- | --- |
| Feature / Application | SharePoint | Microsoft Teams |
| Content management | All the files are stored in a SharePoint document library in multiple file formats. SharePoint offers a files tab, advanced search, archiving, sorting, and document recovery. | Supports file libraries, file uploads, and file sharing with users outside a team. Also supports Word, Excel, PowerPoint, and Visio files. |
| Project Management  | You can share updates on business communication, project status, and meeting notes and access shared documents. | Power BI integration, tasks, and To-do lists |
| Collaboration | Self-paced collaboration via tasks, document co-authoring, etc. | Real-time collaboration with chat, audio, and video conferencing features. |
| Communications | Designed for internal communications; offers pages, news pages, and rich media communication | Audio, video conferencing, and chat-based features for internal and external teams. |
| Calendar and Contacts Integration | You can share calendars and events with team members with ease. Integrates with Outlook. | Create and manage shared calendars for team members. |
Document Management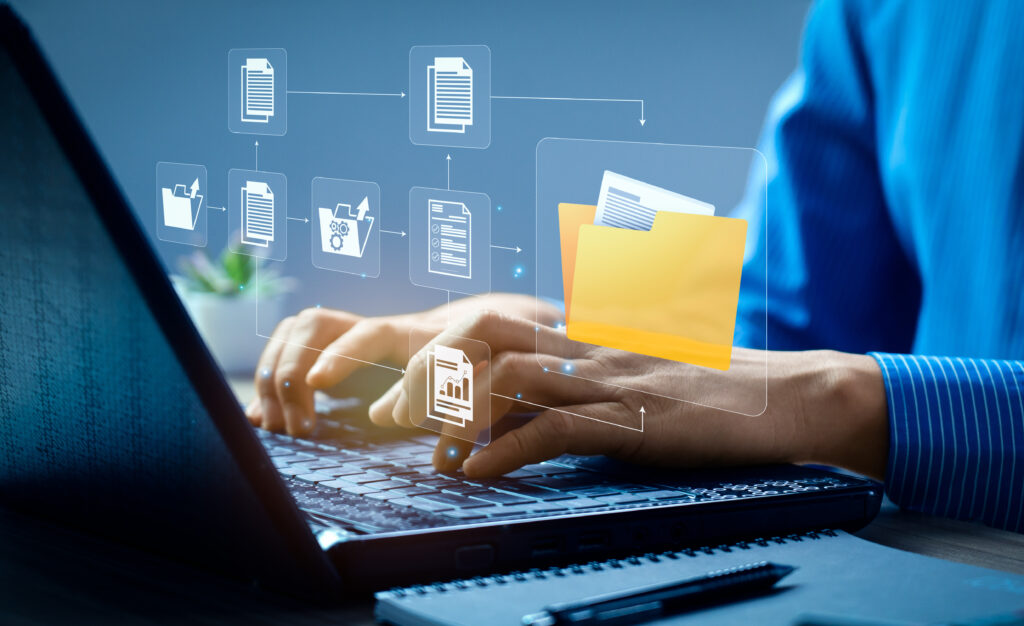 When comparing SharePoint Online to Microsoft Teams, a key difference lies in their document library management features. While SharePoint is primarily used for document storage, Teams is focused on improving document libraries, management, and sharing among groups.
Project Management
Regarding project management and tracking, Microsoft Teams has some specific advantages over SharePoint Online. For example, Microsoft 365 Groups form teams in Microsoft Teams, automatically connecting them to calendars, SharePoint, and Planner.
SharePoint allows you to create a SharePoint site template that serves as an internal home page for project teams. Users can create a collaboration space where team members can share updates on project status and meeting notes and access shared documents.
Collaboration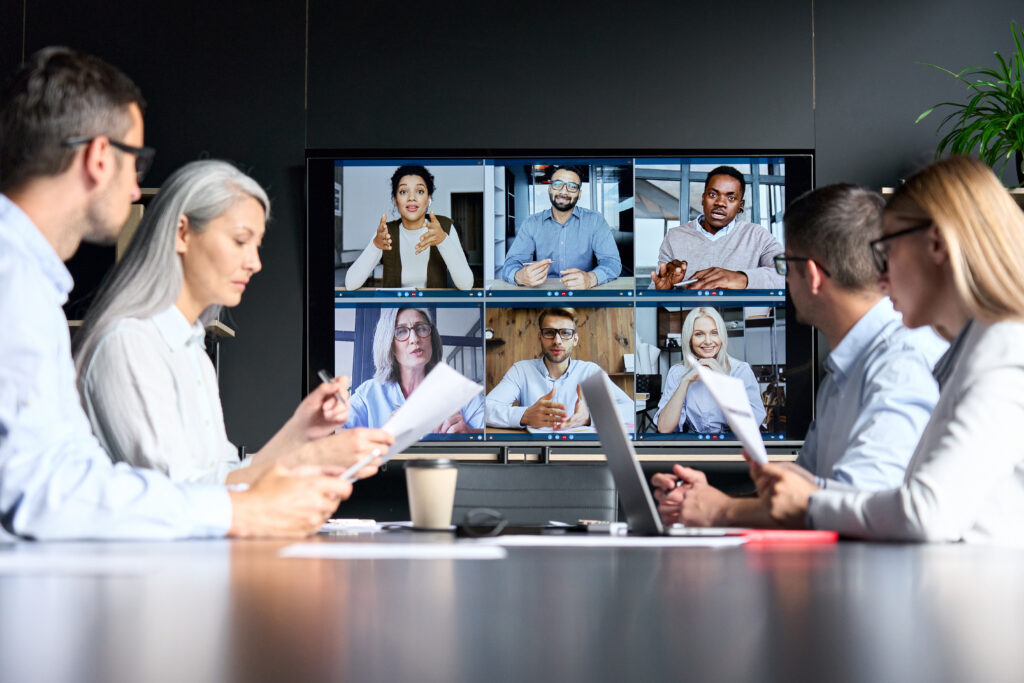 While SharePoint is more focused on document sharing, storage, and organization, Microsoft Teams is focused on real-time communication and project management. Teams is an all-in-one collaboration tool that lets you schedule meetings, assign tasks, and share files.
Communications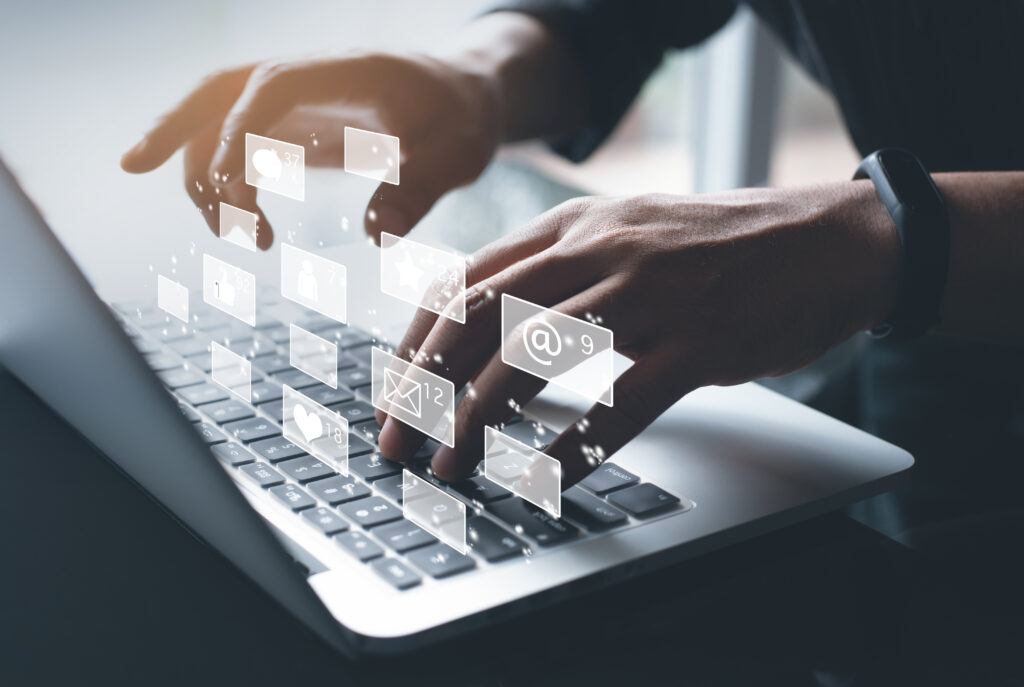 SharePoint Online offers communications in the form of news pages, rich media, etc. Microsoft Teams is a chat-based collaboration space that is designed for real-time messaging, video and audio calls, and other collaboration features.
Calendar and Contacts Integration
One key difference between the two platforms is their approach to calendars and contacts. Microsoft Teams allows users to create and manage shared calendars and contacts for team members, making it easier to schedule meetings and keep track of important dates.
On the other hand, SharePoint provides even more powerful options for managing calendars and contacts.
Pro Tip:
Keep in mind that SharePoint doesn't natively sync with other tools you may use, like ActiveCampaign or Google. So, there is no way to multi-way sync contacts and calendars between SharePoint and other tools.
To do that, however, you need to use a third-party tool like CiraHub, the best multi-way sync tool for contacts and calendars. Select the tools you want to multi-way sync with SharePoint.
SharePoint vs. Microsoft Teams: What Should You Use?
Use SharePoint if you want to create a SharePoint team site and organize documents, create workspaces, libraries, and lists. Use Microsoft Teams if you want a tool for chat, audio/video calls, calendars, project tracking, and document management among groups.
SharePoint is great for content management, collaboration, file sharing, and advanced search. While Teams may be the best for real-time collaboration and communication, SharePoint may be a better option for managing complex projects with extensive file storage and management needs.
SharePoint Online also has permission settings, like permissions for lists, libraries, and sites. With Microsoft Teams, owners can also configure permissions for guest access.
Microsoft Teams vs. SharePoint: Frequently Asked Questions 
The following are some frequently asked questions about SharePoint and Teams:
What is better between SharePoint and Teams?
SharePoint may be the best if you need a platform for document sharing and storage, while Teams may be perfect if you want a tool focused on teamwork for chat, calls, meetings, and much more.
Can you use Microsoft Teams in place of SharePoint?
Note that although Teams can be integrated with SharePoint, both platforms serve different purposes. Microsoft Teams is focused on team communication and collaboration, whereas SharePoint is primarily used for document sharing and storage.
When should I use SharePoint, Teams, and OneDrive?
As we noted previously, SharePoint is better suited to document sharing and storage within organizations, while Microsoft Teams is great for communication and project collaboration. OneDrive is a personal file hosting service by Microsoft.
You can use OneDrive to store your personal documents, photos, and other files in the cloud. It also lets you share them with others and collaborate on content.
OneDrive is ideal for personal use. But if you work as part of a team, it's best to keep your files on Teams, SharePoint, or Outlook.
The Bottomline
Choosing between SharePoint or Microsoft Teams will depend on your organization's needs. Understanding the differences, features, and use cases of both platforms should help you make an informed decision.
Integrating both allows for a more advanced and comprehensive document-sharing and management system with additional features.