SharePoint is an important system for businesses looking to streamline workflows and improve efficiencies. With its many features, Microsoft SharePoint is much more than just a document management system – it's a platform for improving communication, promoting teamwork, and unlocking opportunities for growth.
In this blog post, we will go through the best SharePoint Online features that will unlock its full potential for you in 2023. We'll also explore some lesser-known but equally important features. Lastly, we'll cover the basics of SharePoint Online and Microsoft SharePoint 2019 so that you can decide on which version to use.
Let's dive into 20 features users must know and use to get the most out of SharePoint.
20 Updated or New SharePoint Features
1. Collaboration Features
Collaboration is one of the top SharePoint benefits, the heart of SharePoint, with several features to improve teamwork and productivity. Let's look at some of the essential collaboration features below.
Co-authoring
Co-authoring makes SharePoint one of the best collaboration tools out there. Simply put, it allows multiple users to edit a document simultaneously. This saves time and reduces confusion, as team members can see changes being made in real-time.
With this feature, multiple users can work on a document simultaneously, eliminating the need for back-and-forth revisions and saving time. Collaborators can also see each other's changes in real-time and communicate through a chat window within the app.
Co-authoring in SharePoint is available for various file types, including MS Word, Excel, and PowerPoint documents.
The feature is compatible with other Microsoft SharePoint functions, such as version control and document check-in/check-out, enabling teams to collaborate while maintaining document integrity.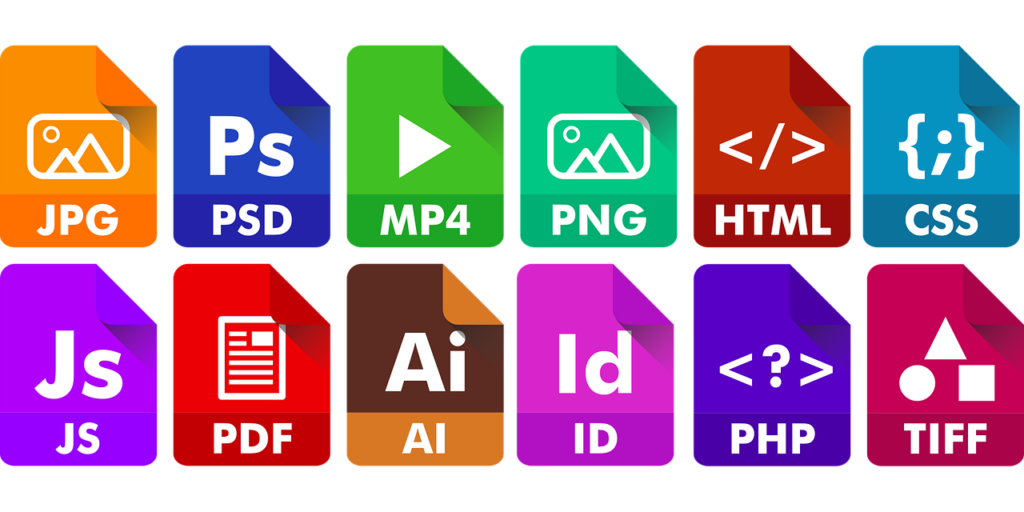 Document Versioning
Document versioning and history are beneficial when multiple people collaborate on the same document since it helps ensure everyone is working on the most up-to-date version. This feature also enhances the security of your documents and helps maintain data integrity, as all document versions are stored securely within SharePoint.
SharePoint Spaces
SharePoint Spaces takes collaboration to the next level, allowing users to create immersive, mixed-reality experiences. This feature allows teams to visualize data in 3D environments and collaborate effectively.
SharePoint Spaces is ideal for hosting virtual meetings, training sessions, or product demonstrations. Creating custom spaces using pre-built templates is easy and allows users to add content, such as images, videos, and 3D models.
2. Calendar Creation and Management
Managing schedules and keeping track of events can be challenging for large organizations. MS SharePoint offers an intuitive and effective solution with its calendar management features.
With this feature, you can easily create custom calendars for your team or organization, set up recurring events, and invite attendees. Users can customize calendar views to display the necessary information and manage access permissions to ensure data privacy.
You can sync SharePoint calendars with Outlook or other calendar applications, making it easy to keep track of events across multiple platforms. Additionally, calendar overlays allow you to view multiple calendars in one place, giving you a comprehensive view of your team's schedules.
This feature is particularly useful for project managers coordinating tasks across multiple teams or departments.
3. Contact Management
Whether managing a team of employees or collaborating with multiple stakeholders, keeping track of contact information can be challenging for many organizations. With SharePoint's contacts management feature, you can easily create custom fields for email, phone number, address, and other relevant details.
Moreover, Microsoft SharePoint allows for collaboration on contact lists, so your team members can access the information they need when they need it.
However, the big problem happens when you want to sync SharePoint contacts with other tools. Or worst, you can't even multi-way sync contacts among multiple tools, including SharePoint.
But thanks to CiraHub, you can access Salesforce, ActiveCampaign, Zoho, Pipedrive, and Google contacts on SharePoint and vice versa. You can even go further.
You can connect all these tools together so that any changes you make in one tool will show on all of them. That's the power of multi-way syncing.
4. Office 365 Integration
Office 365 integrates seamlessly with SharePoint to enhance organizational productivity, collaboration, and communications.
This integration allows users to easily access familiar Microsoft apps like Word, Excel, and PowerPoint from within SharePoint. This eliminates the need to switch back and forth between different applications and ensures that all your work is centralized in one place.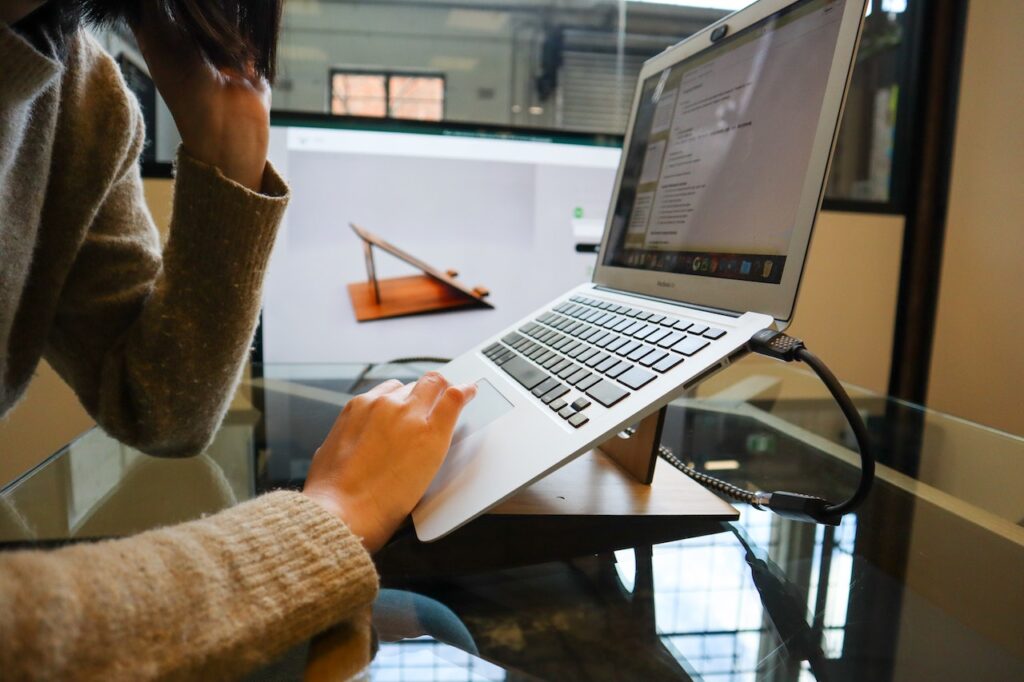 5. Document Management Features
Document management in Microsoft SharePoint is designed to make managing and organizing files easier via features such as version control, co-authoring, metadata management, document workflows, and document retention policies.
The version control feature allows users to keep track of document changes and revert to previous versions if needed.
Organizing documents is more manageable with metadata management, allowing users to assign metadata such as author, date created, or category. Additionally, document retention policies help set rules for how long documents should be kept, when they should be deleted, or when they should be archived.
These features enhance efficiency and productivity by streamlining the document management process and eliminating redundant steps that would otherwise consume valuable time.
6. Enhanced Security Features
In today's digital age, security is of utmost importance, and SharePoint offers a variety of enhanced security features to secure your data. One is multi-factor authentication (MFA), which adds an extra layer of security to the authentication process, ensuring only authorized users can access SharePoint.
Conditional access policies allow administrators to define who can access Microsoft SharePoint and from where, while information rights management controls who can view, edit, or share files within SharePoint.
Data Loss Prevention (DLP) in SharePoint also helps prevent sensitive data from being accidentally leaked by monitoring and blocking potentially risky actions.
7. Compliance
Compliance is a crucial aspect of any organization, and SharePoint offers an array of built-in compliance features to ensure regulatory requirements are met.
With data loss prevention, eDiscovery, and retention policies, organizations can prevent sensitive information leakage while tracking user activity and changes made to content through audit logs.
Additionally, SharePoint's compliance features can be customized to fit specific industry or organizational needs. This flexibility allows organizations to maintain compliance across all levels while adhering to specific regulations.
8. Team Sites
Team sites offer dedicated spaces for various teams to collaborate, communicate, and share documents. Discussion boards facilitate open communication amongst team members, while version history ensures that changes are tracked and can be reverted to if necessary.
With features like calendars, task lists, and discussion boards, a Microsoft SharePoint site improves productivity and provides a space where team members can easily access the needed resources.
Sharepoint sites can also be customized to fit your team's needs and preferences. For example, you can add pages, web parts, lists, or libraries to meet your team's requirements.
Recommended reading: How to Create a SharePoint Team Site in 8 Easy Steps?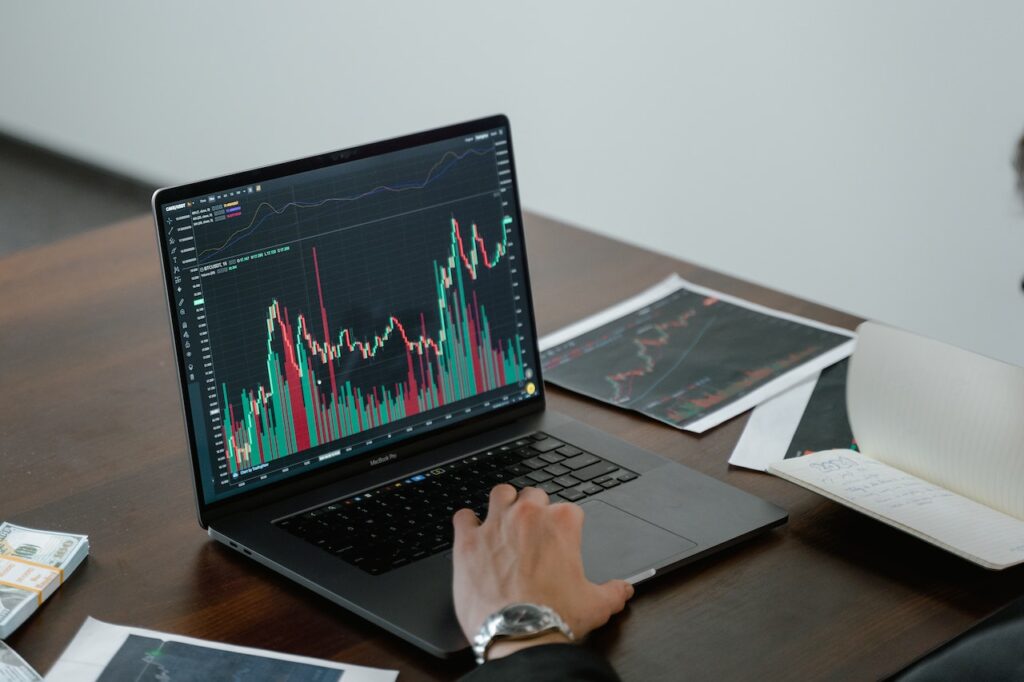 9. Business Intelligence (BI)
SharePoint BI capabilities of SharePoint are a game-changer for organizations. With easy integration options for other BI tools like Power BI and Excel, creating custom dashboards and reports has never been simpler.
SharePoint's advanced data analysis features, such as data mining and forecasting, provide insightful visualizations to help users make informed business decisions.
SharePoint's BI features enable the visualization of complex data sets by creating interactive reports, scorecards, and dashboards. Its user-friendly interface allows businesses to analyze data quickly without requiring extensive technical knowledge.
Alerts and notifications can be set up based on specific data criteria, informing users of changes. All these features result in better decision-making processes and improved business outcomes.
10. Workspaces
With Workspaces in SharePoint, teams can communicate, share and collaborate on projects from one centralized location that can be accessed from anywhere. Customizable templates, themes, and layouts allow teams to create a Workspace that fits their needs.
Workspaces also have advanced features like document sharing and version control to ensure smooth workflow management. Additionally, Workspace integrates with other Microsoft applications like Teams and Outlook.
11. Content Management
Effective content management is essential for any organization's success, and SharePoint offers robust features to help manage documents, records, metadata, and workflows.
With SharePoint's document management capabilities, users can store, organize, and share files of various formats while keeping track of changes through version control. Content approval workflows ensure that published content meets quality standards before release.
Microsoft SharePoint also supports workflow automation, which eliminates repetitive tasks while increasing efficiency.
Metadata management features enable users to add descriptive information to content for easier search and retrieval. Furthermore, SharePoint provides enterprise search capabilities to find the information you need.
You will not go wrong if you choose SharePoint as your online content management tool.
12. Browser Support
SharePoint supports multiple browsers like Google Chrome, Mozilla Firefox, and Microsoft Edge. In addition, the latest version of SharePoint also supports mobile browsing.
It's worth noting that browsers must have JavaScript enabled to use all SharePoint features. While most features work well on all supported browsers, some may work better on certain ones, so testing and optimizing for each one is essential.
13. Permissions Management
With SharePoint, you can assign different permission levels to users based on their roles or responsibilities within the organization. This means sensitive data can be restricted to only authorized users, reducing the risk of data breaches.
SharePoint also offers external sharing capabilities, allowing you to collaborate with external partners or vendors while maintaining control over your content.
Additionally, SharePoint's auditing and reporting features make it easy to track user activity and ensure compliance with company policies and regulations.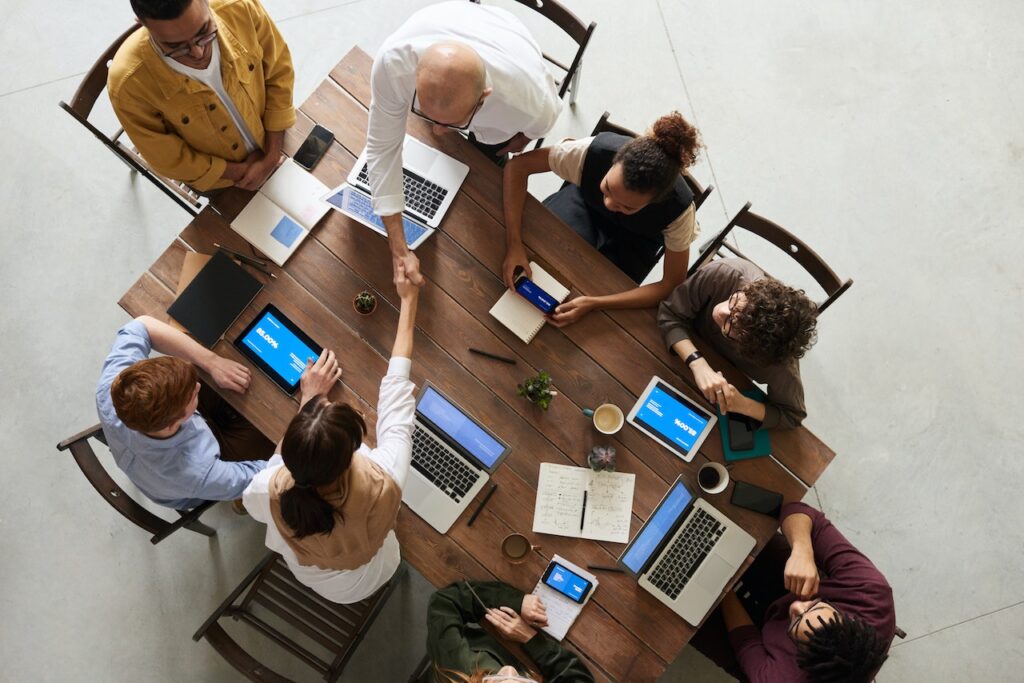 14. Project Management
SharePoint is also good for managing tasks effectively. With the task management feature, you can create and assign tasks to team members, set due dates and priority levels, and track progress through various stages.
This allows for better visibility into individual and overall project progress, making it easier to stay on track and meet deadlines.
One key benefit of the task management feature is you can assign subtasks as needed. You can break down larger tasks into smaller, more manageable pieces and assign them to different team members based on their strengths or areas of expertise.
Additionally, with email notifications for task updates, everyone stays informed about progress, ensuring that nothing falls through the cracks. Finally, Gantt charts provide an excellent visual representation of timelines and dependencies for the project.
Overall, SharePoint is a complete project or content management software. It's a primary productivity tool many people use to create professional or personal tasks.
15. Integration with Microsoft Teams
By integrating Microsoft Teams with SharePoint, we get the best of both worlds: real-time communication and document co-authoring. Accessing SharePoint content within MS Teams interface enables users to seamlessly share files or collaborate on projects.
You can leverage SharePoint's task management feature by creating and assigning tasks to team members with due dates and priority levels. The platform even offers Gantt charts to help visualize project timelines and dependencies.
Read more: SharePoint or Microsoft Teams: What is Better?
16. Navigation UI
SharePoint offers a user-friendly interface that allows users to navigate and access site content easily. Users can also create custom navigation menus to suit their needs, delivering a more personalized experience for teams.
The quick launch menu provides quick access to frequently used items, while Tree View displays site hierarchy for more robust navigation. The Mega menu feature for Communication and Hub sites enhances the user experience by providing a more visually appealing and interactive navigation experience.
17. MinRole Feature
The MinRole feature optimizes server roles for optimal performance. This feature allows you to assign different server roles based on workloads, such as front-end web servers or search servers, making it easier to manage your servers efficiently.
With MinRole, users no longer need to worry about configuring each server manually, as the pre-defined server roles make the process hassle-free. MinRole also includes health checks and notifications that alert you if any issues arise.
These notifications help ensure all your servers are configured correctly and functioning optimally.

18. Yammer
Yammer is a social networking tool within Office 365 for collaboration and communication. Users can enable Yammer in SharePoint using the SharePoint Central Administration tool to create groups, share files, and discuss topics within teams.
Yammer delivers easy access to company news and updates while offering administrators analytics insights into engagement levels and activity trends.
19. Large File Support
SharePoint's support for larger file sizes allows users to upload and share files up to 15GB, significantly improving collaboration and productivity. This feature is useful for teams working on multimedia projects or handling large datasets.
20. Device Availability
Users can access SharePoint using multiple internet-connected devices, including desktops, laptops, tablets, and smartphones.
The SharePoint mobile app allows users to stay updated on their tasks while on the go, making it easy for team members to check in and collaborate without being tethered to a physical location. SharePoint also offers seamless transitions between devices to continue working without missing a beat.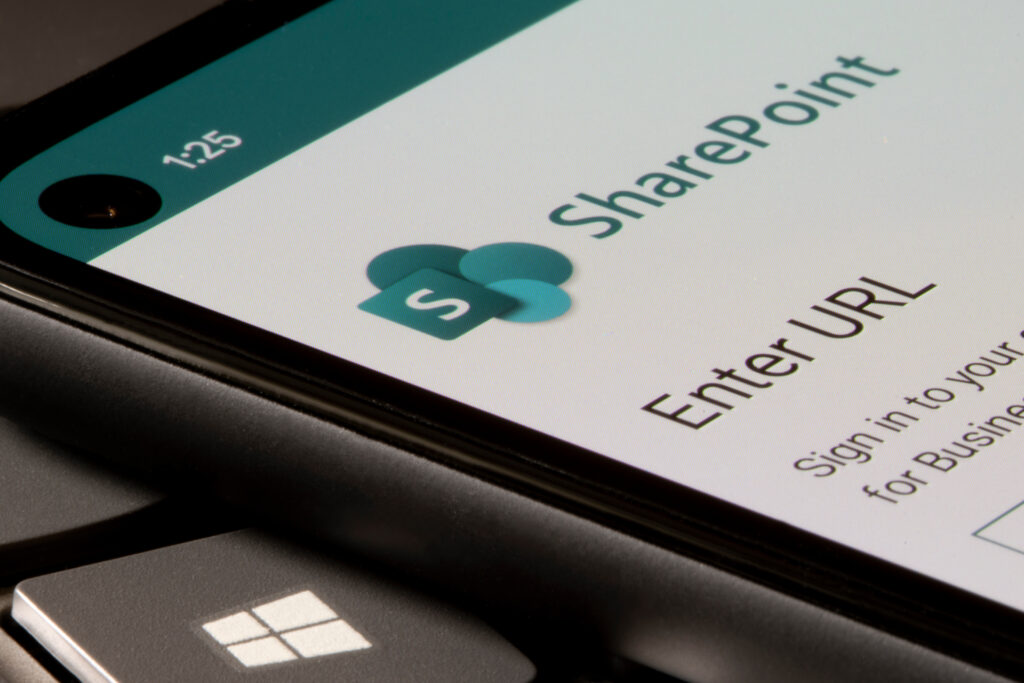 What is SharePoint Online, and What is it Used For?
SharePoint Online is a Microsoft tool that allows organizations to create team sites, manage projects, and organize and share documents.
Businesses of all sizes use SharePoint Online for document management, project management, and communication within the organization. With its content management, workflow automation, and search features, SharePoint Online is excellent for businesses looking to streamline their operations and improve productivity.
What is Microsoft SharePoint 2019?
Like any other SharePoint version, SharePoint Server 2019 is an intranet portal for organizations, providing a centralized location for important information.
With its many features, including customizable project management workflows, automated content approval, and version control, SharePoint offers significant advantages over traditional document sharing and collaboration methods.
It enables easy sharing and collaboration on documents, lists, and calendars.
SharePoint 2019 offers integration with other Microsoft products, including Microsoft Teams, providing additional user benefits. Integrations allow for seamless communication across the organization and provide a streamlined workflow for employees.
Already Use These SharePoint Features?
Are you making the most of SharePoint's features? With its robust document management capabilities, SharePoint enables seamless collaboration and version control.
Customizable workflows automate business processes, while powerful search capabilities help locate information quickly. The platform offers a range of templates for creating different types of sites, including team sites and communication sites, and project sites.
SharePoint can be customized with apps and add-ons from the Microsoft Store to meet your organization's unique needs. It also includes social features like blogs, discussion boards, and wikis for fostering collaboration and knowledge sharing.
With its mobile app, you can access content on the go. You can customize your site branding and themes to match your organization's look and feel. Don't miss out on these valuable features; take advantage of all SharePoint offers!

Conclusion
With the above must-know features for SharePoint in 2023, you can unlock the potential of this powerful platform and take your collaboration and productivity to the next level.
Whether it's document management, business processes, search functionality, or calendar creation, Microsoft SharePoint has something for every organization.