Getting your calendars synced between an Exchange Server User Mailboxe and Google Workspace can be extremely beneficial for businesses. Trying to manage several calendars on various platforms will cause you to miss crucial appointments and events.
Follow the simple steps below to two-way calendar sync between Exchange Server User mailboxes and Google Workspace on CiraHub's easy-to-use platform.
Two-Way Sync Google Workspace and an Exchange Server User Mailbox
1. First, Log in to CiraHub. You will be taken to the onboarding wizard. (See figure below.) Next, select the object you want to sync. In this example, the calendars object has been selected.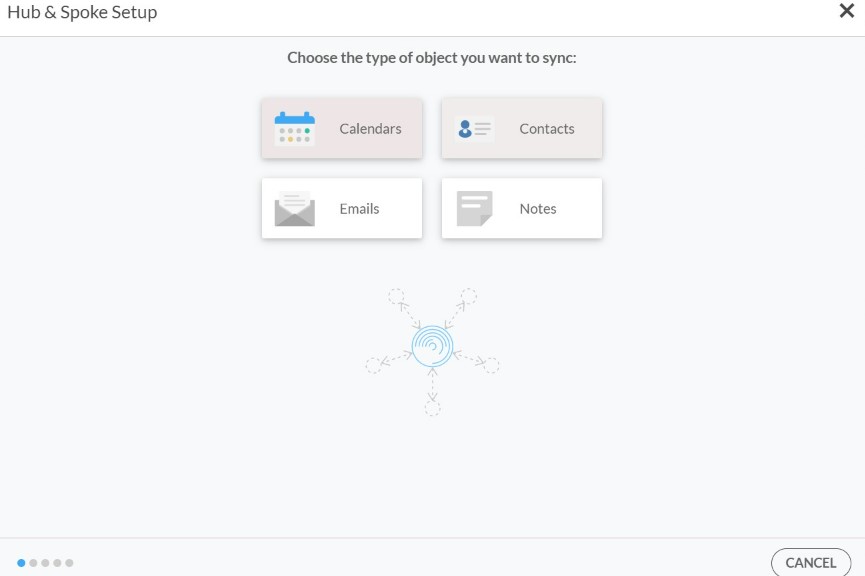 2. Select Google as the source type for your calendar spoke. (See figure below.)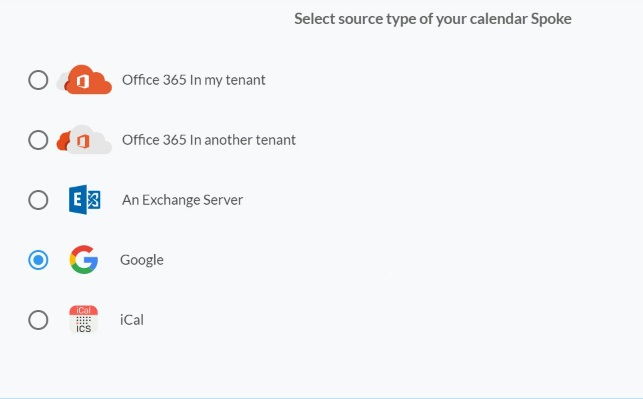 3. Choose a Google Workplace Account to sign in with.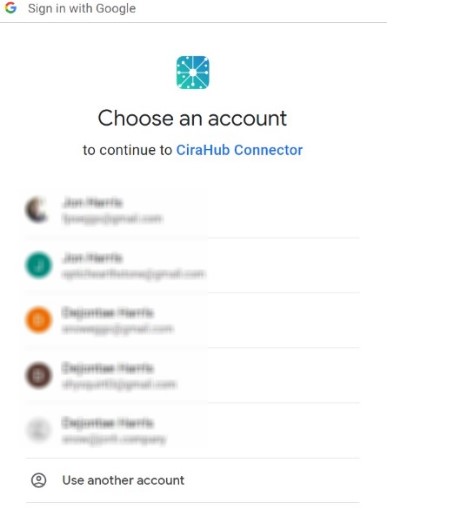 4. Click Continue to connect your account with the CiraHub Connector.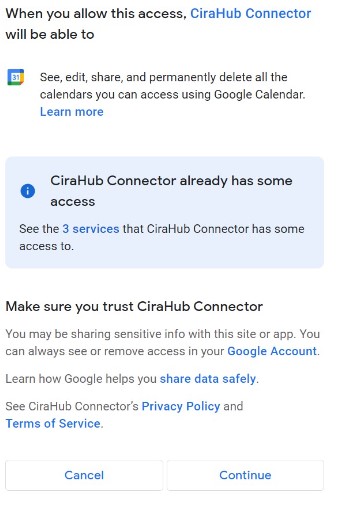 5. Click Grant Access to give CiraHub Permission to browse your calendar data.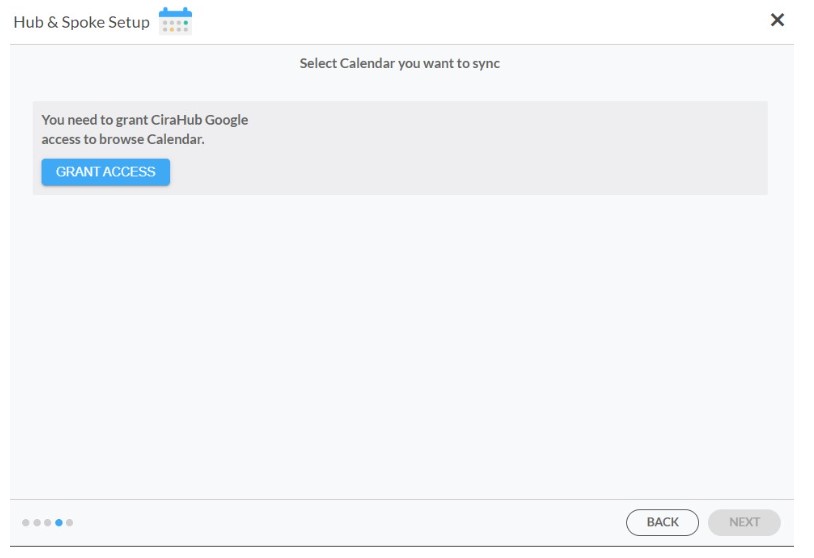 6. Select which calendar you want to sync.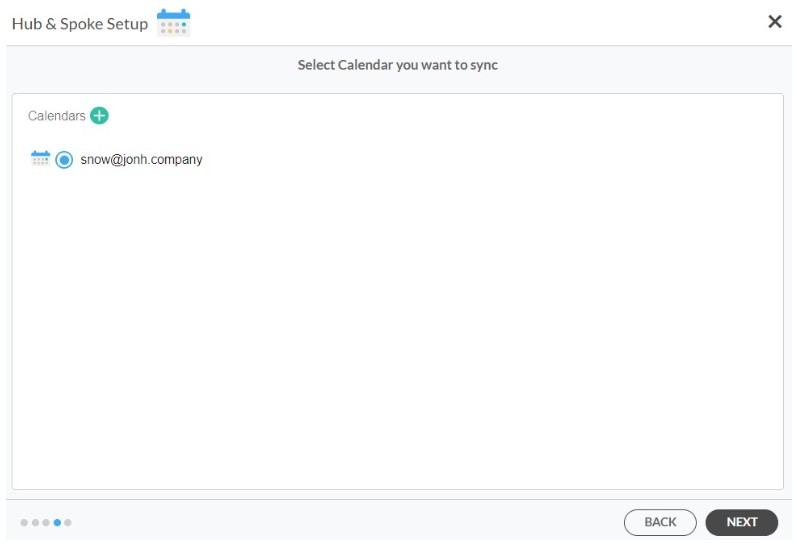 7. Type in a spoke name and click CREATE.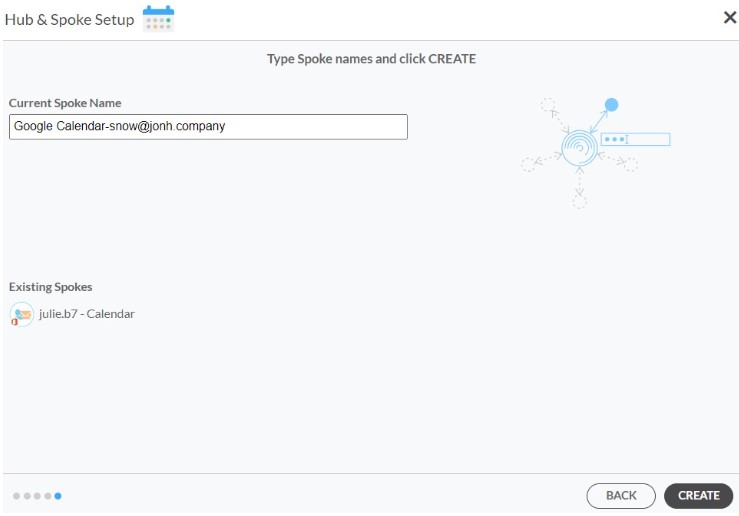 8. Select the option to add an Additional Spoke.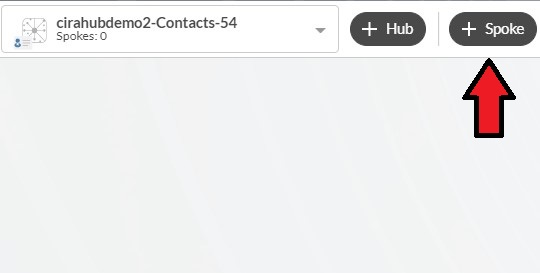 9. Next, start the Hub and Spoke setup. Click on "Exchange Server" as your source type for your calendar spoke and select User Mailbox.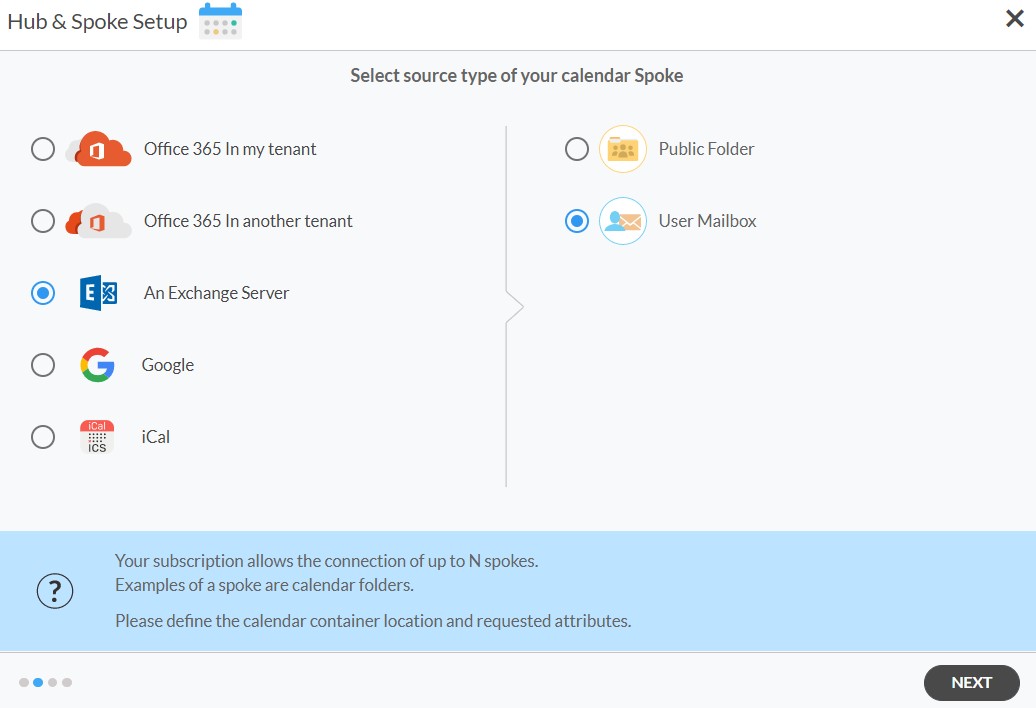 10. Enter your Exchange Server Connector Login, Password, URL, and Exchange Version. If you are running an Exchange Server Version dated 2016 or later, always select Exchange 2016 in your Connector Settings. Click here for more information on How to Find your Exchange Server settings.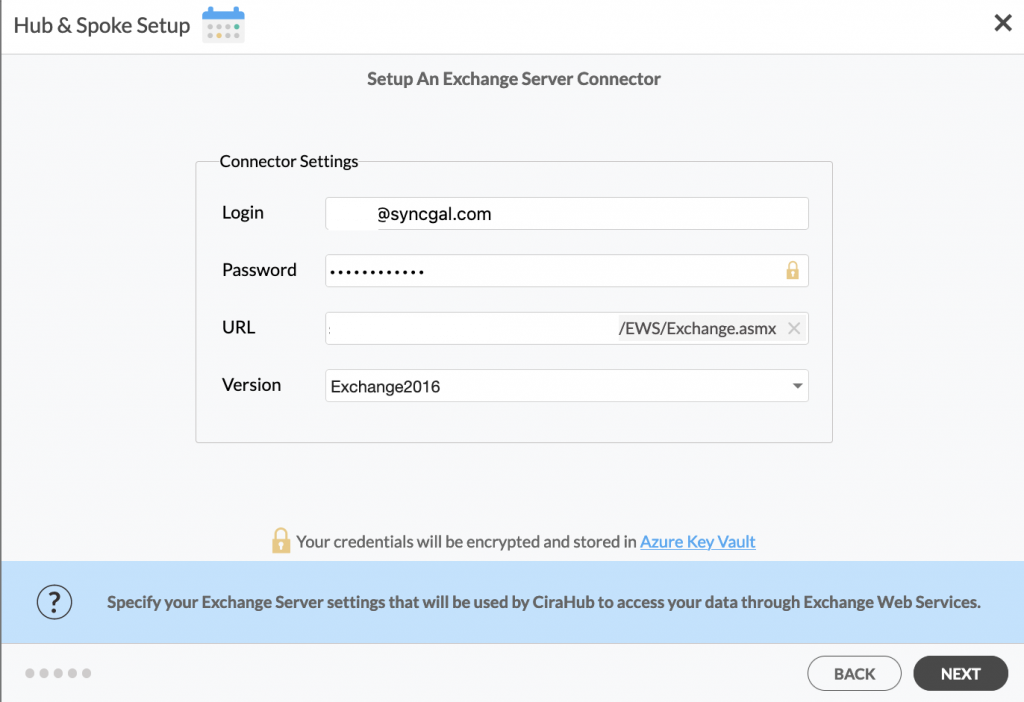 11. Select the Mailbox Folder you would like to sync.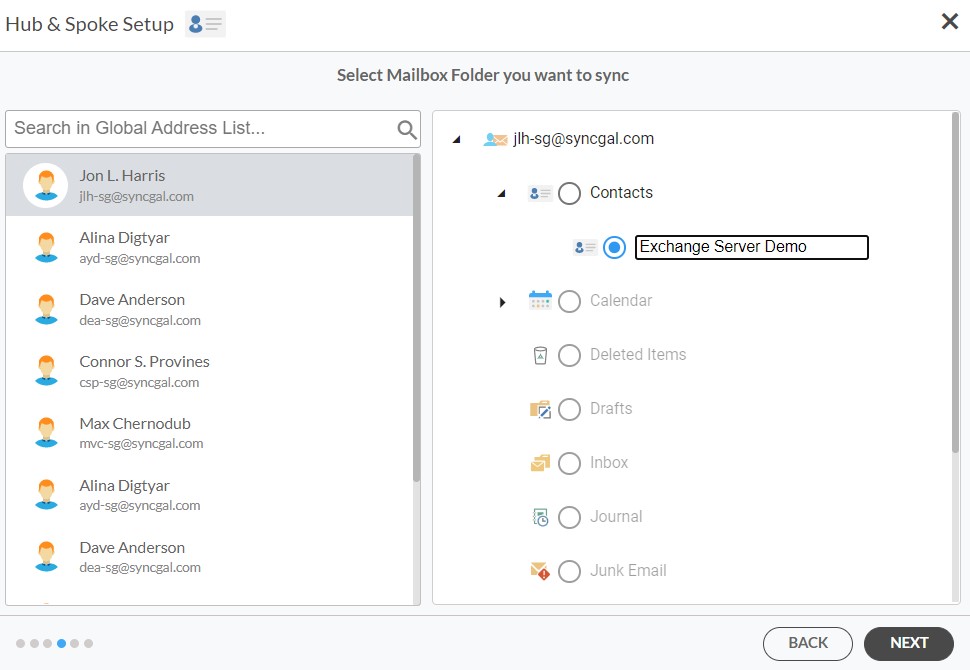 12. Type in a Spoke Name and click Next.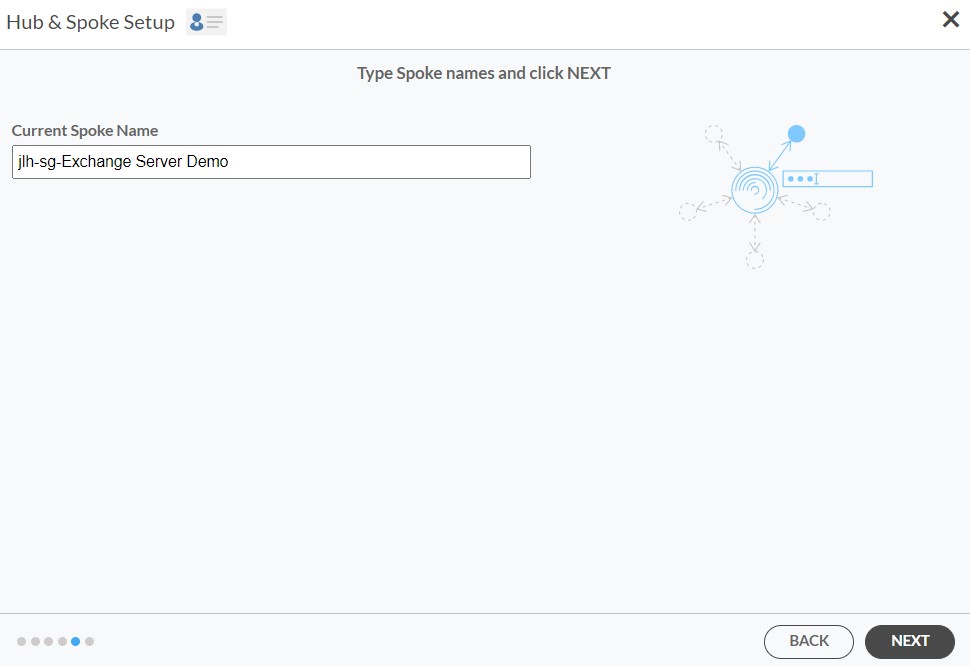 13. Type in a Hub Name and click Create.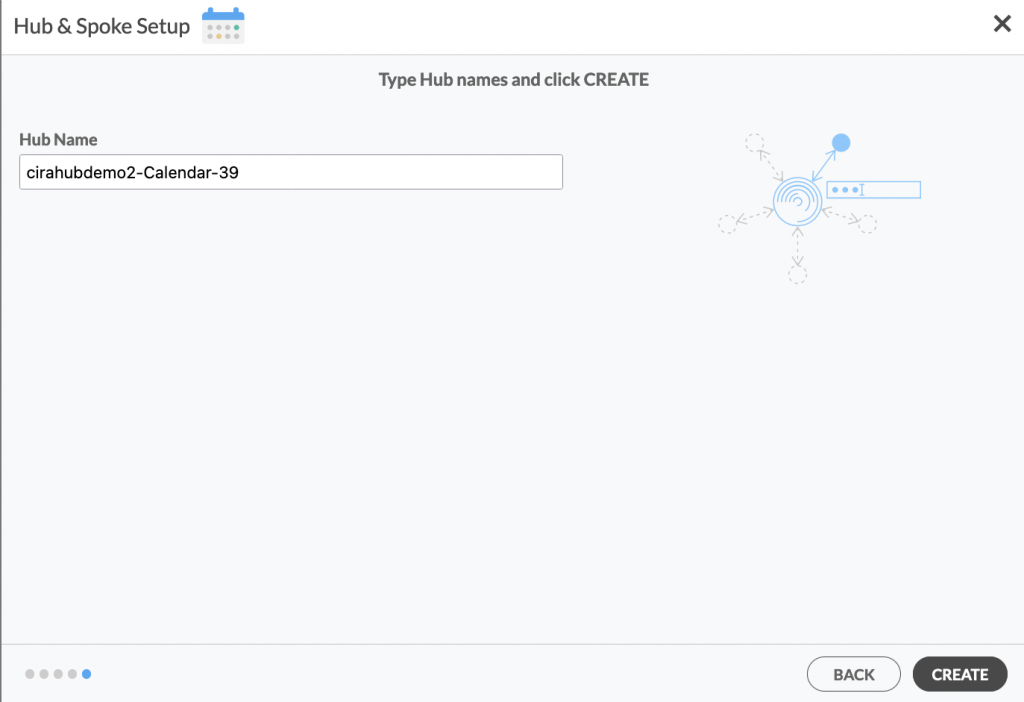 14. Click Allow Hub to create and two-way sync items in this spoke and click SAVE. (See figure below.)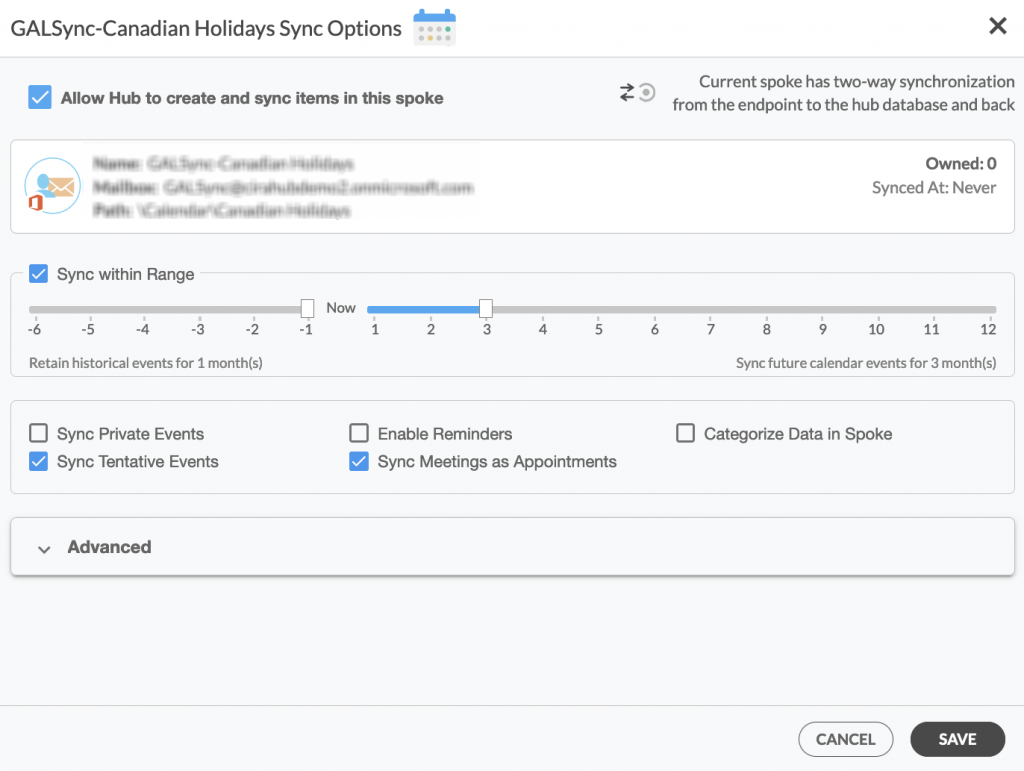 Note 
Depending on your organization's needs, you can utilize a variety of additional sync options, such as private and tentative events, reminders, syncing meetings as appointments, and categorizing data in spokes. You can edit synchronization settings for each of your spokes using the options at the bottom of the page.
15. On the CiraHub Dashboard, click on the Hub, then click Sync Now.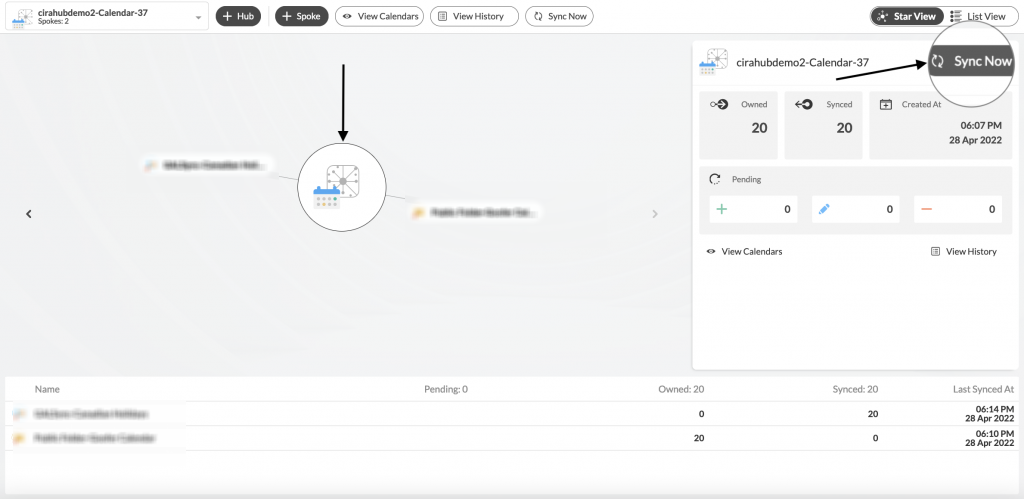 And there you go! You just multi-way sync calendars between Google Wordkspace and an Exchange User Mailbox. If you use a normal Google account (not Google Workspace), check out this post on how to two-way sync Google and an Exchange Server Mailbox.
More About CiraHub! 
Syncing between Google Workspace and an Exchange Server User Mailbox will improve your productivity and optimize your workflow. By synchronizing these two applications, you can automate routine operations, save time, and improve collaboration among employees and their clients. 
Use CiraHub to start two-way syncing your Google Workspace and Exchange Server User Mailbox calendars! CiraHub ensures that your customer data is immediately synced, eliminating any possibility of duplication or tricky situations. Click here to learn more about how you can start a CiraHub trial today!