Are you looking for a way to two-way sync contacts between Salesforce and ActiveCampaign? If so, you've come to the right place. In this guide, we will go over how to two-way sync your contacts between these two CRMs. By syncing your contacts, you can ensure that your data is up-to-date in both systems. This means that when changes are made in one Salesforce, they will automatically be reflected in ActiveCampaign. Additionally, any new contact information added to either CRM will automatically appear on the other side as well.
Two-Way Sync Contacts Between Salesforce and ActiveCampaign
Did you know syncs from ActiveCampaign to Salesforce run slightly differently than syncs from  Salesforce to ActiveCampaign? Strange, isn't it? But, there is a tool called CiraHub that overcomes this issue. With CiraHub, you are in complete control. You define what, when, and where to sync.
Imagine this, you can even add a third tool like HubSpot, and it will multi-way sync CRM contacts in a professional way. To avoid missing important contacts or having incorrectly synced contacts, we will use CiraHub to sync ActiveCampaign and Salesforce.
1. Log in to CiraHub. On the Hub & Spoke Setup page, select the Contacts object. (See figure below.) Note that CiraHub can sync both contacts and calendars.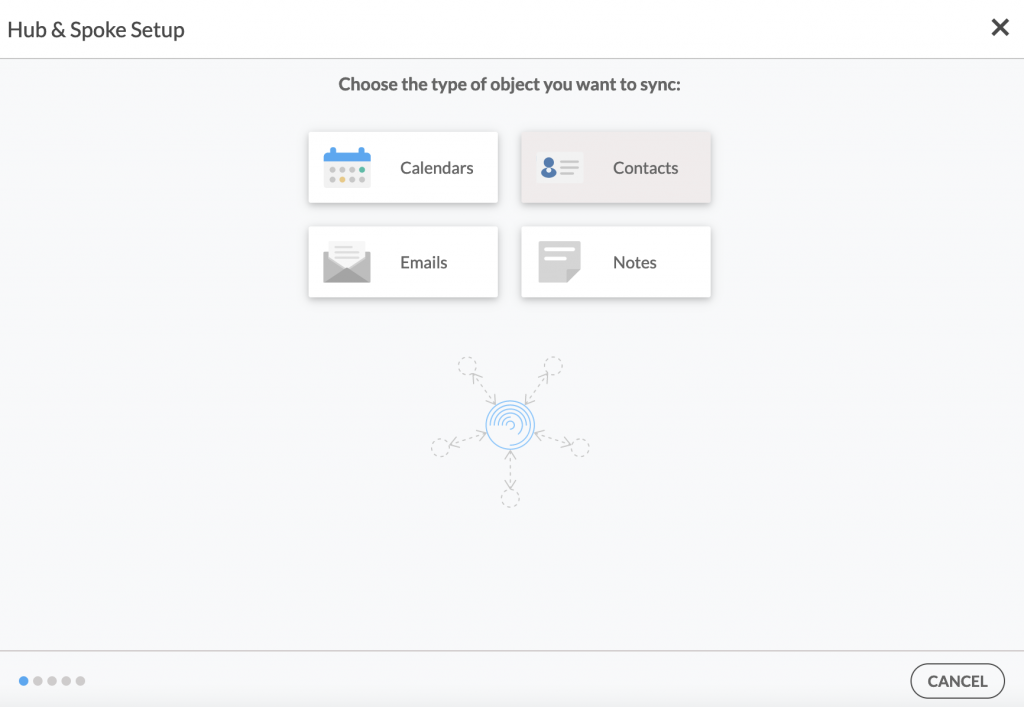 2. Next, select the source type of your Contact spoke. In this case, we have selected the CRM function, then ActiveCampaign, and click NEXT. (See figure below.)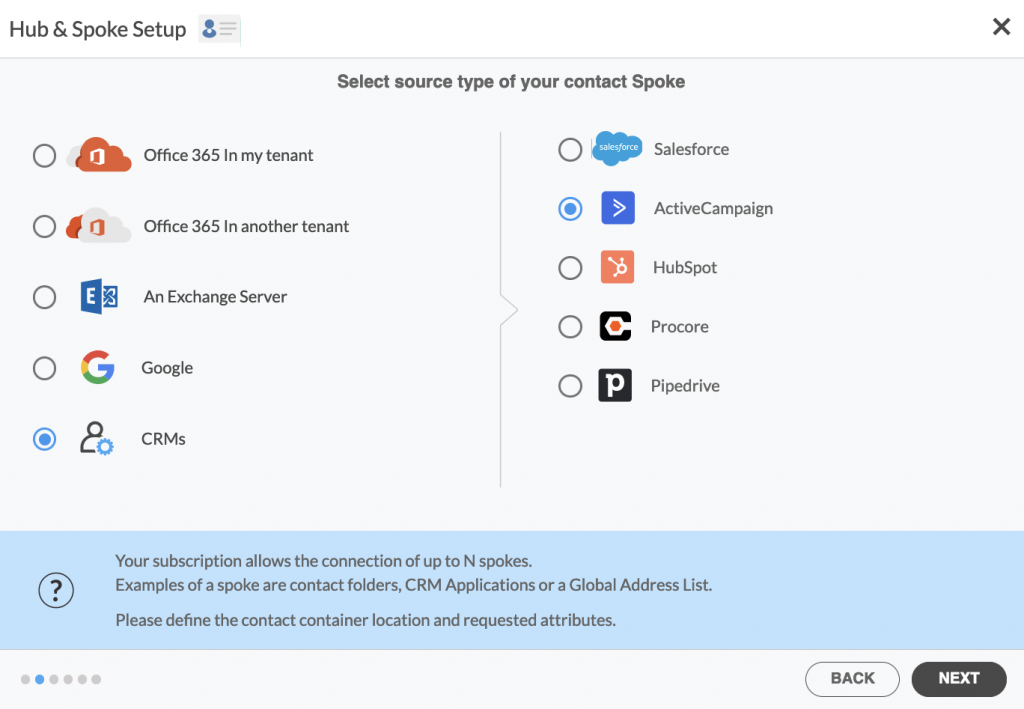 3. Enter your ActiveCampaign Access URL and Key.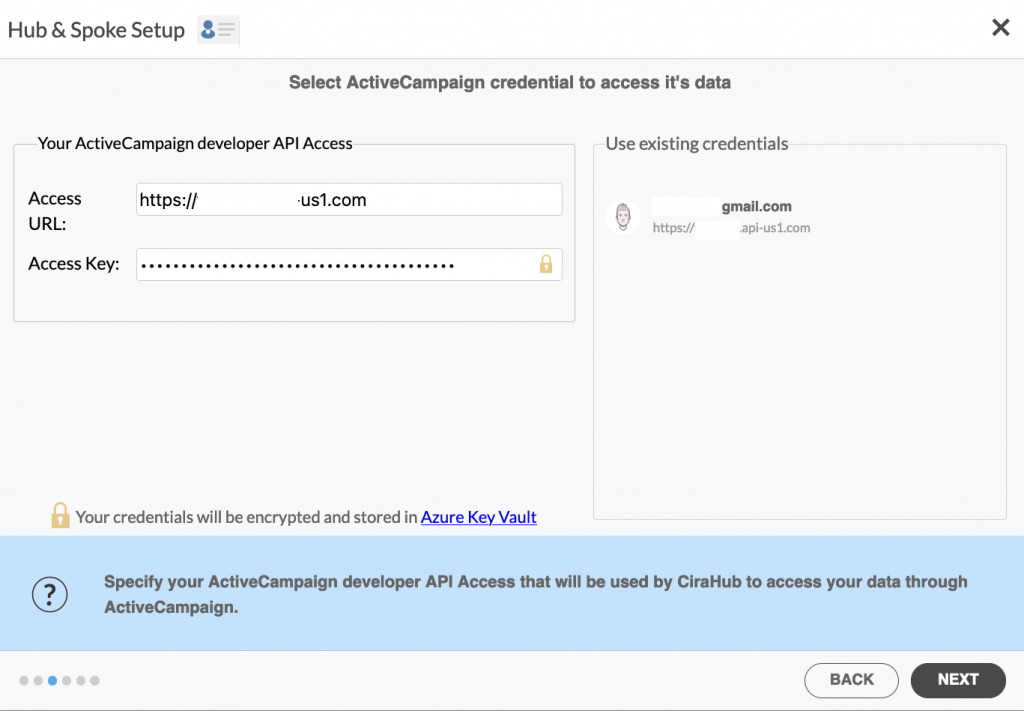 4. Create a name for your first Spoke and click NEXT. (See figure below.) This process will let you multi-way sync ActiveCampaign contacts.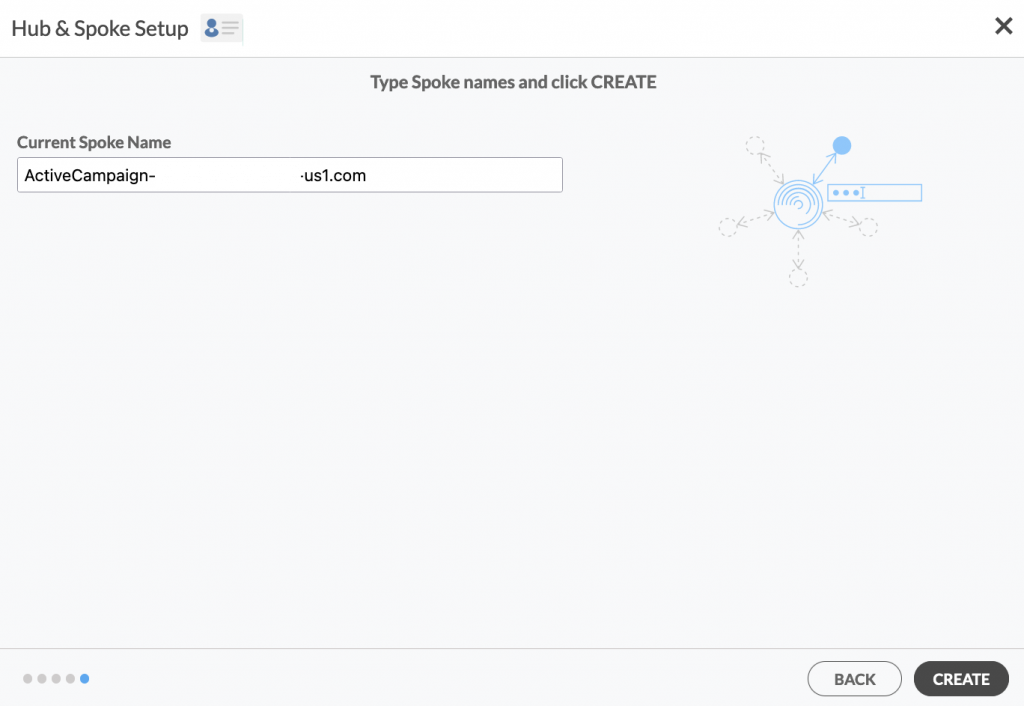 5. Enter a name for your Hub and click CREATE.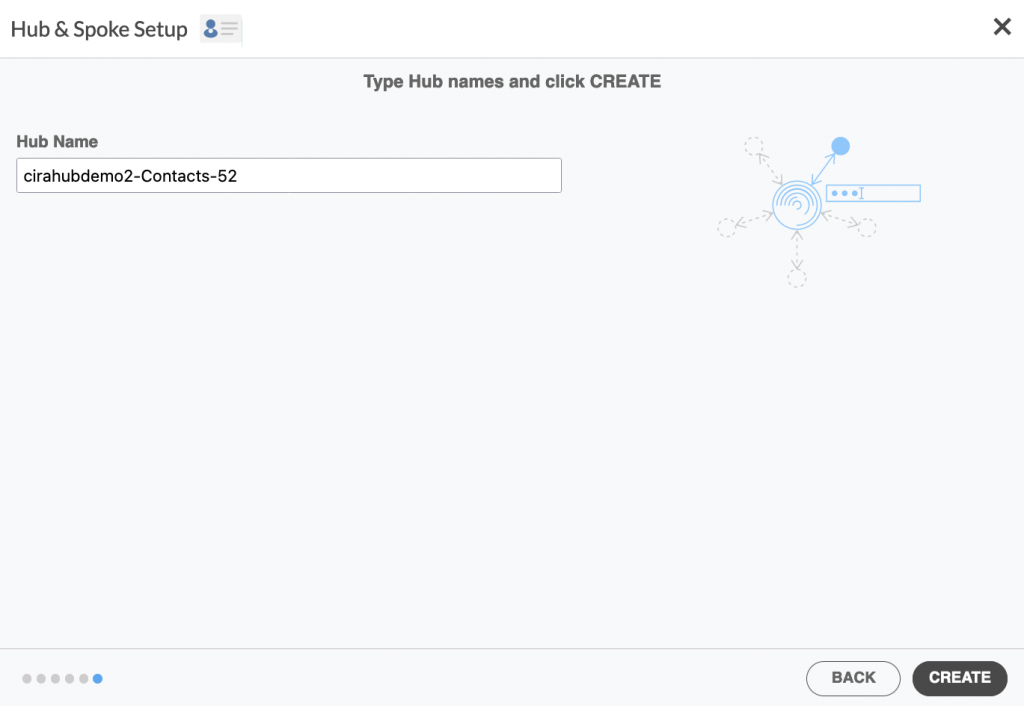 6. On the CiraHub dashboard, click the +SPOKE button to add a new spoke. It will take you to the Hub & Spoke setup page. Select CRM, then Salesforce, and click NEXT.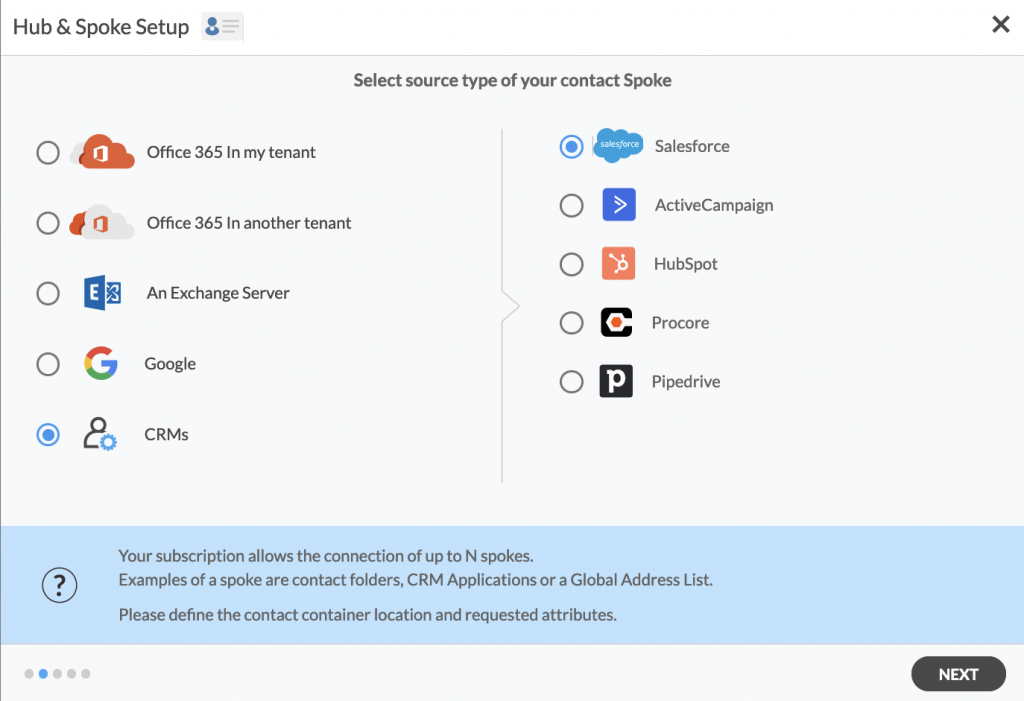 7. Sign in using your Salesforce credentials. Alternatively, you can select an existing Salesforce profile and click NEXT. (See figure below.)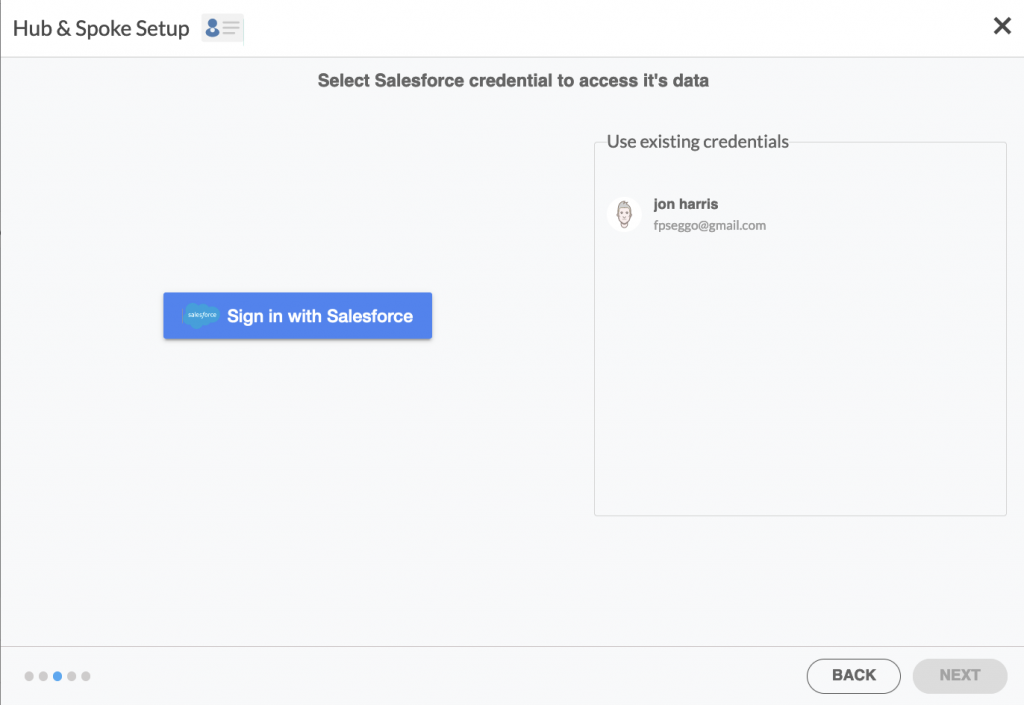 8. Next, choose a name for your Salesforce Spoke and click CREATE to two-way sync Salesforce contacts.

10. Next, click on each Spoke, go to Sync Options and click Allow Hub to create and sync items in this spoke and click SAVE (See figure below.)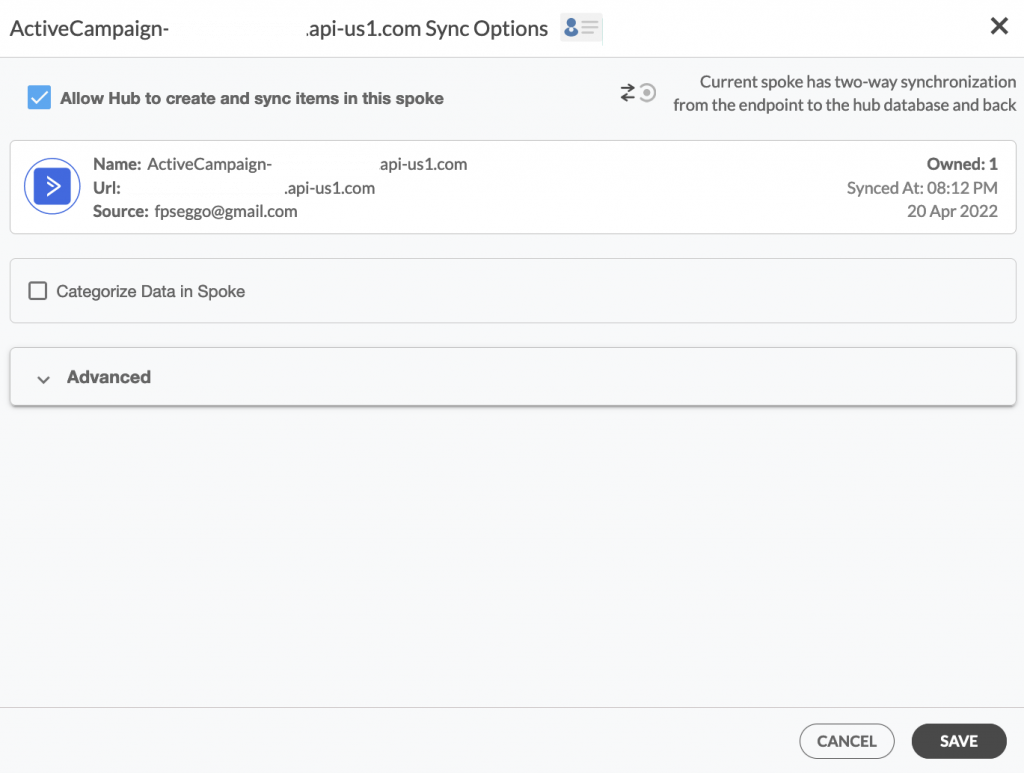 11. On the CiraHub Dashboard, click on the Hub and then click Sync Now to enable two-way contact sync between Salesforce and ActiveCampaign. You can also edit synchronization for each of your spokes using the options at the bottom of the page. (See figure below.) 

Et voilà! In this article, you learned the correct steps to two-way sync contacts between ActieCampaign and Salesforce. It's pretty straightforward when you use a synching tool like CiraHub. From this point, whenever you or a team member adds or updates a contact in Salesforce, it will also show in ActiveCampaign and vice versa.
Gone is the time when you have to download a CSV file from one tool to upload to another CRM. Gone is the time when you had to hire someone to do this job whenever you had a bunch of contacts to transfer. In case you encounter any issues with this two-way sync, feel free to contact our Support team. We are always ready to assist our customers and solve their problems.
Learn More About CiraHub!
CiraHub is a two-way sync platform for shared contacts and calendars for Microsoft 365, Exchange Server, and other Microsoft Enterprise Applications users. The software is designed to make it easy for people lacking IT expertise to set up shared contact and calendar sync for their company. Users can two-way sync Salesforce contacts with CRMs like ActiveCampaign and HubSpot. They can share data between a wide variety of other applications with CiraHub. You can get started with a CiraHub free trial today!