What is a SharePoint Wiki Page?
When it comes to managing teams and collaborating with them, SharePoint is one of the best Microsoft platforms available. 
It offers organizations an affordable application without sacrificing adaptability or document management skills. SharePoint is also a fantastic application for building your own wiki for your organization. 
But what is a SharePoint Wiki page? Is it the same as Wikipedia? What can you use it for?
We will answer these questions in this post. So, grab your cup of coffee, and let's dive right into it.
What is a SharePoint Wiki Page?
A Wiki page is a website created to allow people to exchange, store, and manage information in a user-friendly style. It is, in simple terms, an online knowledge base comparable to "Wikipedia," the most linked encyclopedia resource on the globe. 
A Wiki page is flexible and allows users to collaborate and share content with their team. Your team members can easily access crucial information using an enterprise wiki without needing someone to find it and forward it to them. 
Additionally, it keeps your pages structured while making sure your information is accurate and up-to-date.
Wiki Pages are incredibly effective tools because they allow online communities to create and post informative content together. 
This article will teach you how to create an outstanding Wiki Site using SharePoint and the best online practices you should follow.
How Can You Use a Wiki in SharePoint?
A company can use a SharePoint Wiki in many ways. A Wiki can help your company gather information, create content for various websites, and exchange views online. For instance, a business can establish an enterprise-wide wiki where staff members can access and add the most up-to-date details on the company's operations, advantages, and products. 
Alternatively, your team can utilize a team wiki to schedule a meeting or gather data for team members.
Wiki pages are the standard page format for SharePoint team sites and all other types of websites. A SharePoint Enterprise wiki allows for the large-scale sharing of enormous amounts of data, and a team website may be used as a wiki to collect and exchange ideas for a project swiftly.
SharePoint team members can update an existing wiki page, add new content, or add supporting links once it has been created. Having a community or writers for the wiki helps you verify the content's accuracy. 
Wikis are one of the best tools for exchanging ideas and gathering data from numerous individuals since team members may update wiki pages with ease. 
It's important to note that you cannot create a site, library, or page without having the right permissions on your account. 
To build an Enterprise wiki site, you either need to have the Full Control permission level or have your administrator authorize self-service site creation. The Full Control permission level is the default for the Site Name Owners group members, but your site may be configured otherwise. 
A site owner can use the Page Permissions function on the Page tab of the ribbon to control permissions for a page in a wiki page library or an enterprise wiki.
How to Create a Wiki in SharePoint Online
Here is a step-by-step tutorial to help you create a knowledge base wiki in SharePoint Online.
1. On the site where you want to create an Enterprise wiki, click Settings SharePoint Online Public Website Settings button and then click Site contents.

2. Click +New, Subsite, or new subsite on the Site Contents page.

3. Type the site's title and URL on the New SharePoint Site page.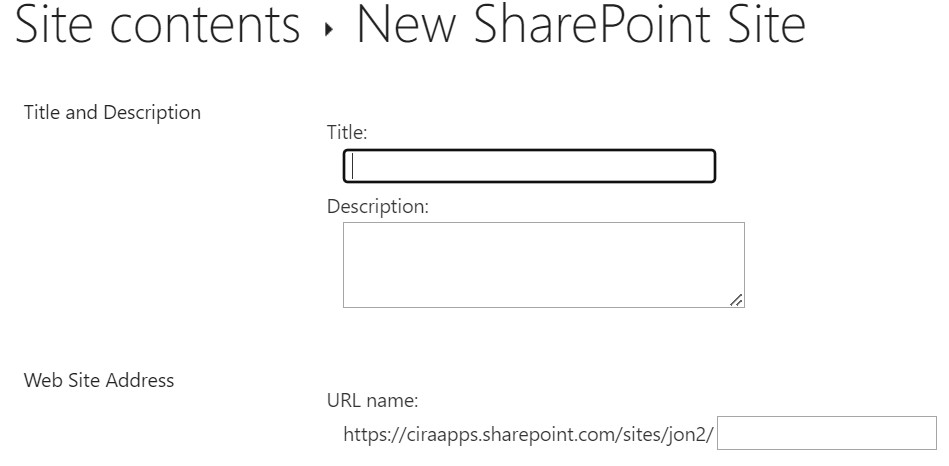 4. Click Collaboration, then Enterprise Wiki, in the Template Selection section.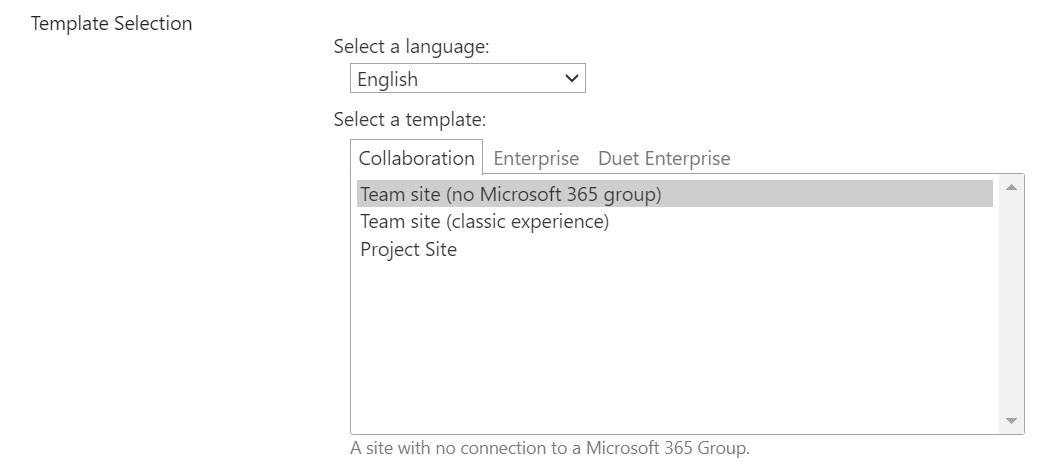 5. To set unique permission, click Use unique permissions.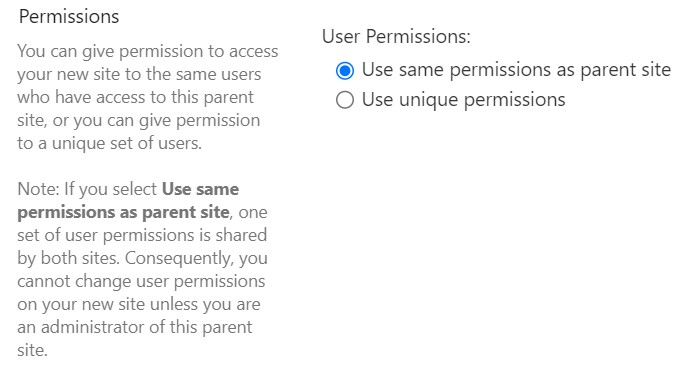 6. Click Create.
7. The Set Up Groups for this Site box may be displayed to you, where you can leave the default settings and add or modify the groups.
Difference Between a SharePoint Wiki Page and a Site Page
SharePoint and Wiki Pages have both been around for a long time. A Wiki page is still the most versatile type of page that we can develop in SharePoint. Wiki pages are less structured than SharePoint Site pages. They encourage user collaboration and content creation because of their semi-structured setup. 
SharePoint Site Pages, often known as "publishing pages," are less complex than Wikis. The majority of their use is for adding content to SharePoint sites. Site pages employ templates a lot more frequently, which is why they can often look more clean and professional compared to SharePoint Wiki pages.
Conclusion
To sum everything up, a Wiki page is an excellent tool that can be created in SharePoint as a versatile form of a page that makes it simple to collaborate and share content with those in your organization. A Wiki page can also help your company become more organized and effective. 
With a SharePoint Wiki, each team member has easy access to all the information they need, so you don't have to spend time sorting through hundreds of emails to find the information you would like. Hopefully, this article has helped you learn all about Wikis and how you can build your own Wiki page in SharePoint for your organization.