Are you looking for a platform that will let you sync your QuickBooks Contacts with your Zoho Contacts? If so, then you are in the right place! With Cirahub's Two-way Contact Synchronization tool, it is now simple to maintain current contact information in both QuickBooks and Zoho Contacts. 
It lets you set up two-way or multi-way sync schedules that sync contact information automatically. This article will outline how to two-way sync contacts between QuickBooks and Zoho. 
Thanks to this two-way sync feature, you  
Can access your QuickBooks contacts in Zoho.

 

Can access your Zoho contacts in QuickBooks

.

 

Make it easier to Import your QuickBooks Online accounts and contacts into Zoho Inventory.
  This article will show you how to enable a two-way sync for QuickBooks and Zoho. 
Create a Spoke for QuickBooks
1. First, Log in to CiraHub. You will be taken to the onboarding wizard. Next, select the object to sync.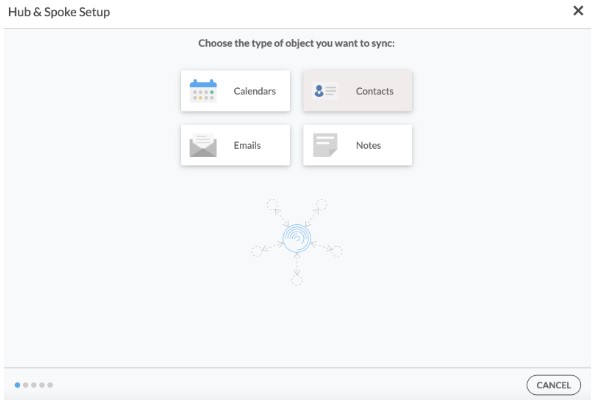 2. Next, start the Hub and Spoke setup. Click on "CRMs" as your source type for your contact spoke. (The Hub contains all synced Contacts from each spoke.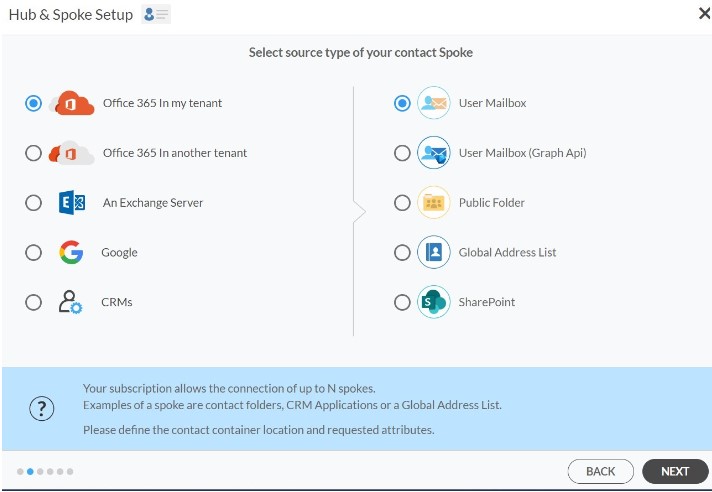 3. Select QuickBooks as the contact spoke type.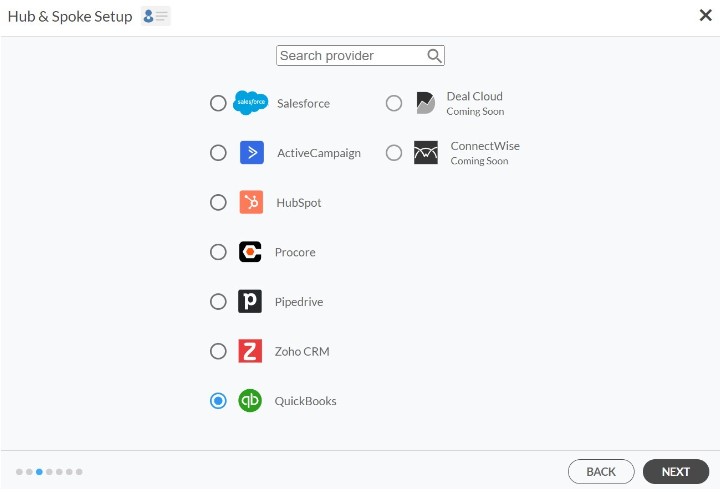 4. Click Sign in with QuickBooks.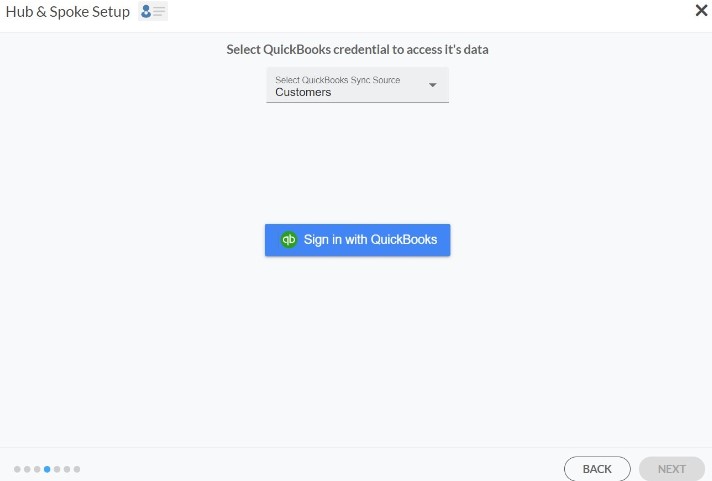 5. Enter in the Name of your Company in QuickBooks and Click "Create Company" to connect with the CiraHub Connector.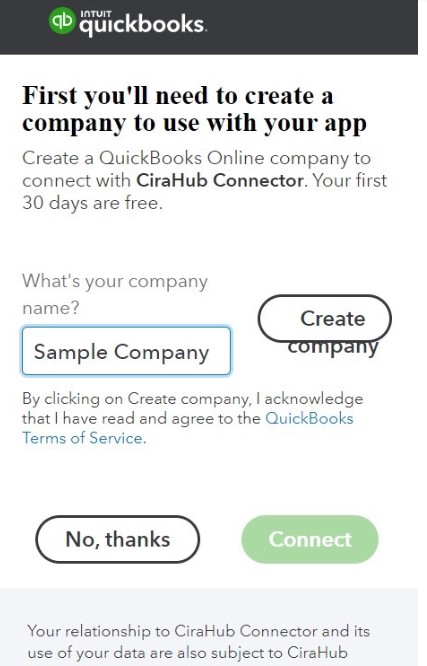 6. Click Connect to Share your QuickBooks data with the CiraHub Connector.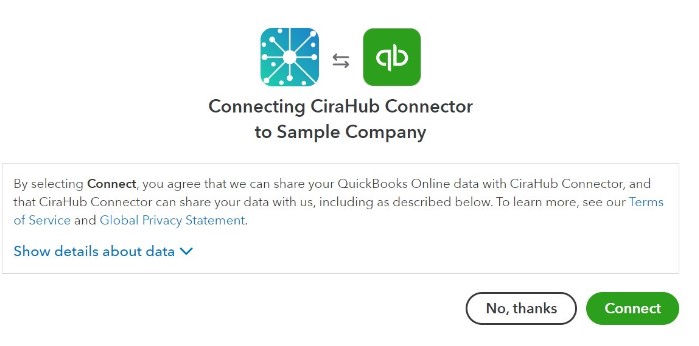 7. Type in a Spoke name and click NEXT.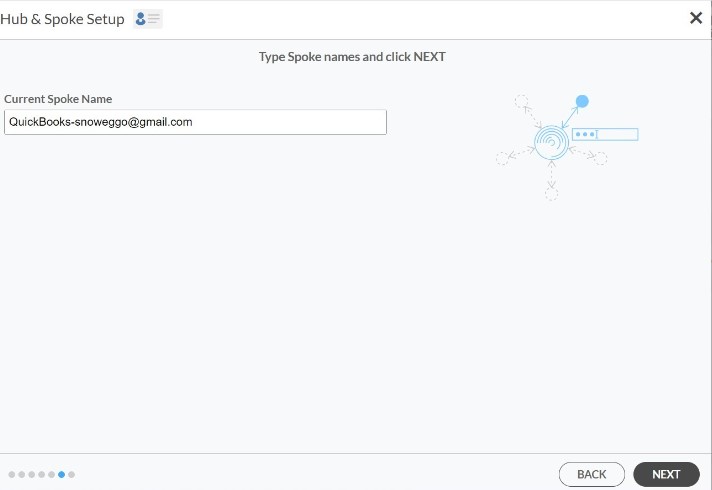 8. Type in a Hub name and Click CREATE.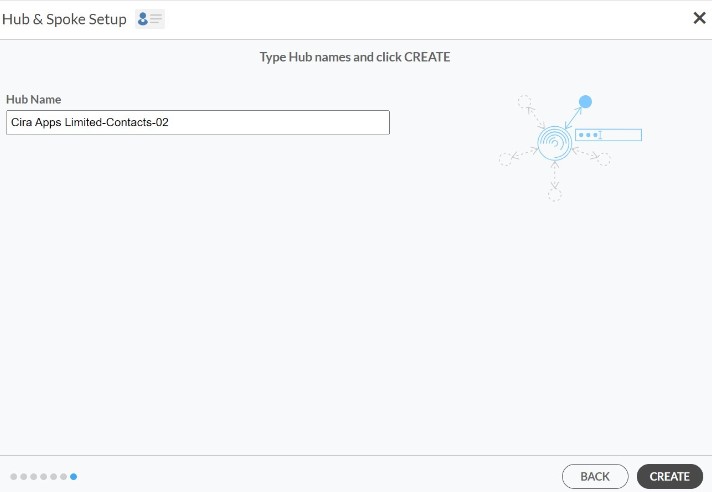 Create Zoho

 Spoke
9. Select the option to add an Additional Spoke.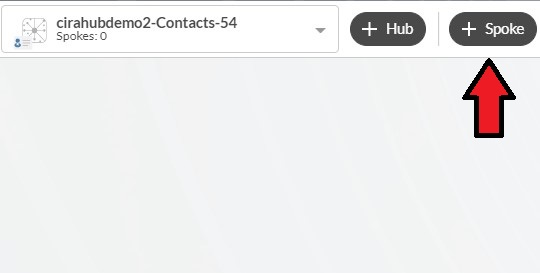 10. Click on "CRMs" as your source type for your contact spoke. .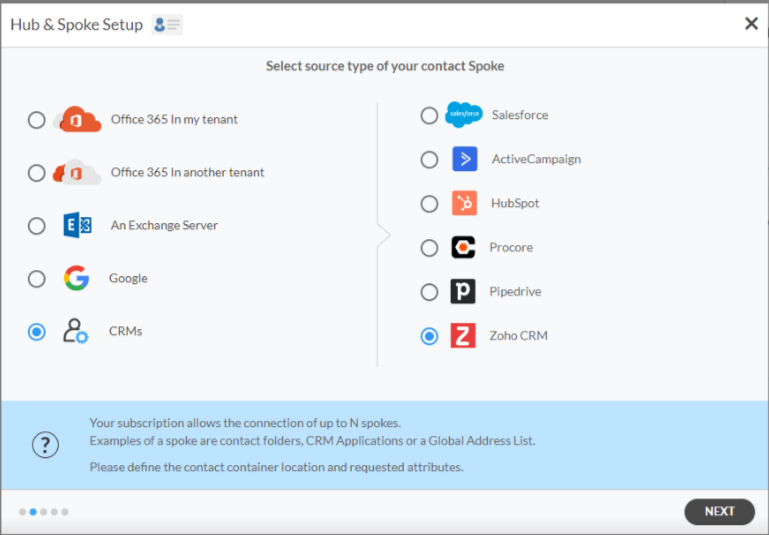 11. Select Zoho as the contact spoke type.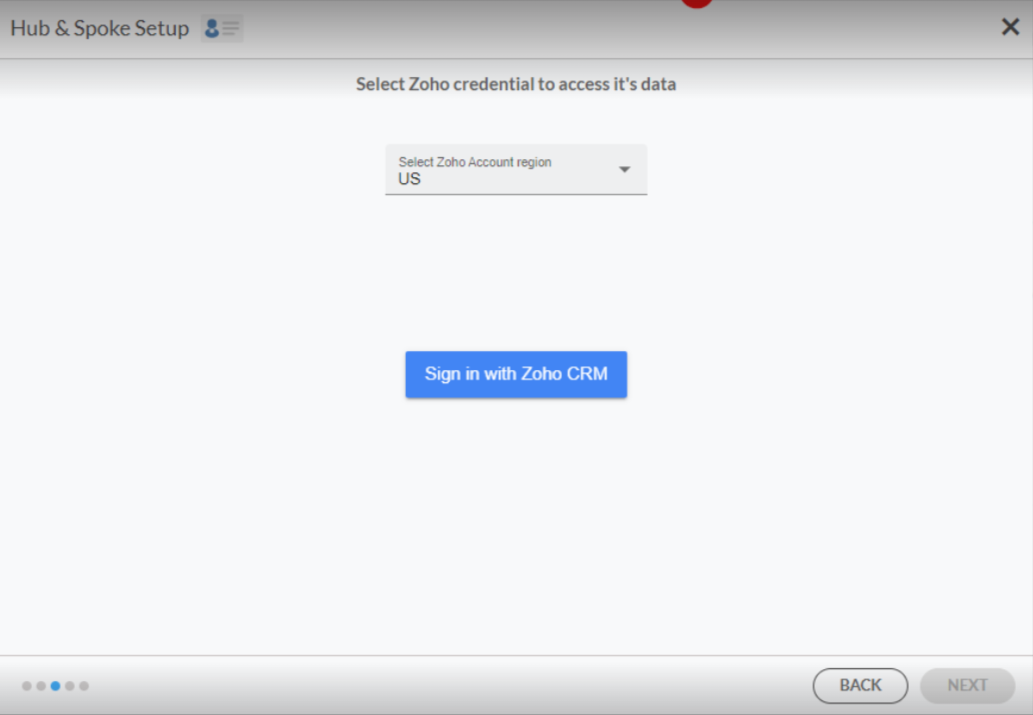 12. Select Zoho Credentials to access its data.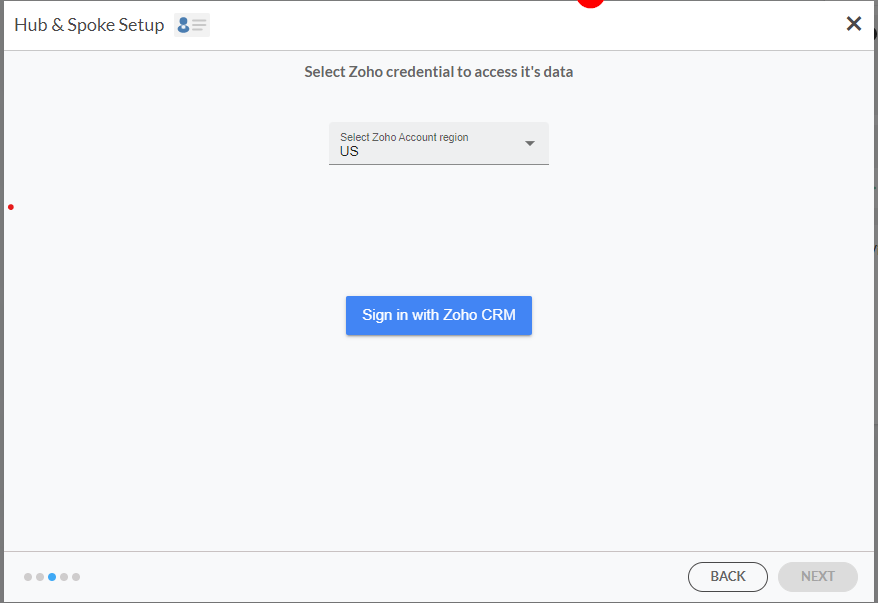 13. Sign in to your Zoho Account.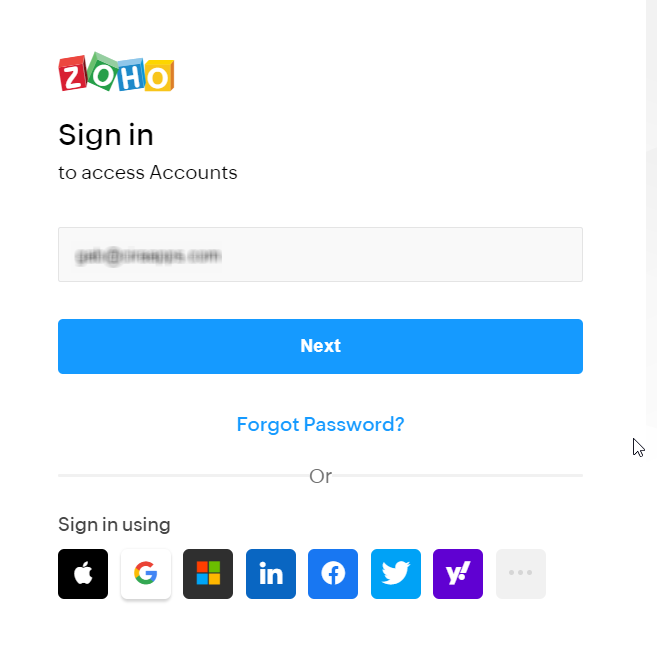 14. Click Accept to give CiraHub access to your Zoho account.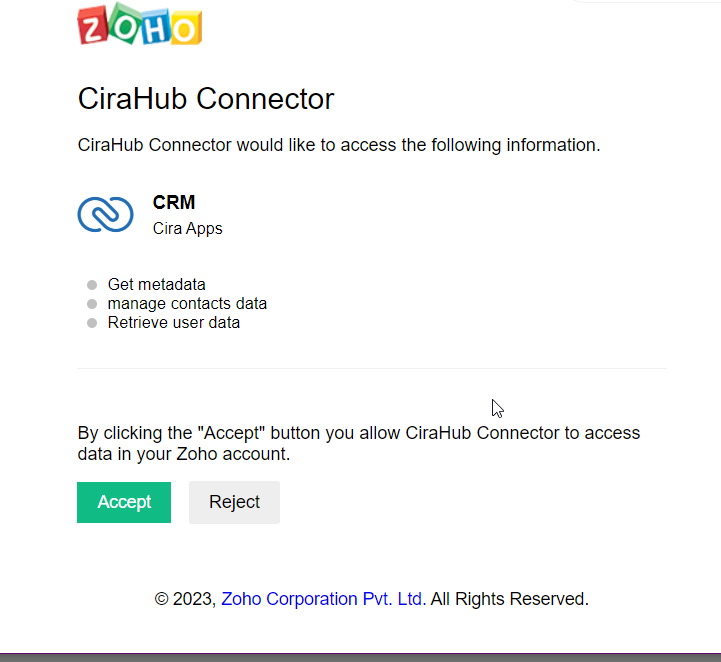 15. Type in a spoke name and click CREATE.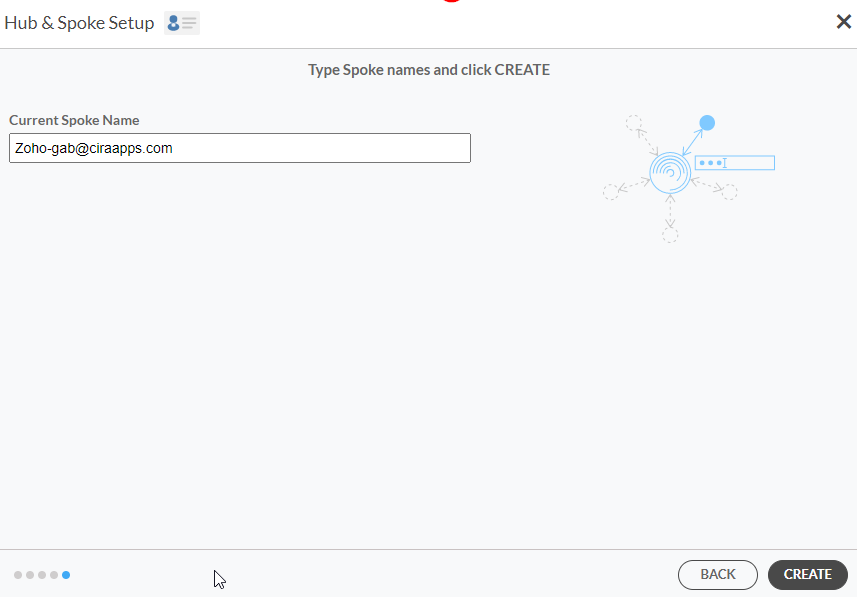 16. Next, right click your spoke, and select "Sync Options". From there  click the box "Allow Hub to create and sync items in this spoke." This will enable 2-way synchronization between the Hub and your spoke.
17. Click on "Allow Hub" to create and sync items in this spoke. This will enable two-way synchronization from the endpoint to the Hub database and back.
18. Click on "Sync now" in order to enable a 2-way sync for the current spoke to two-way sync between an Exchange Server Mailbox and a Microsoft 365 Public Folder. You can also edit any synchronization options for each of your spokes down below.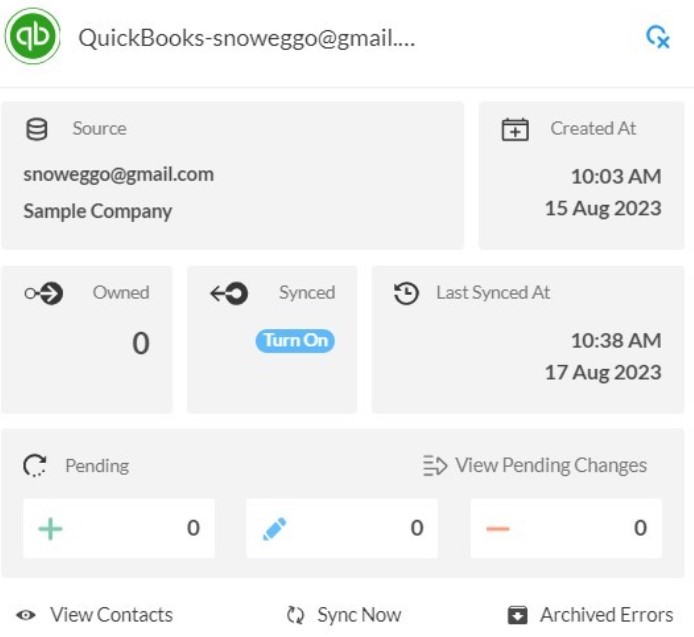 Why Two-Way Sync QuickBooks with Salesforce
Due to its seamless integration with almost all online services, Zoho is one of the best CRMs available. It is an extremely effective tool for organizations to share customer data with their employees and coworkers. 
Use CiraHub to start two-way syncing your QuickBooks and Zoho contacts! CiraHub ensures that your customer data is immediately synced, eliminating any possibility of duplication or tricky situations. CiraHub offers a 60-day trial period for its new customers. Start yours today!