SharePoint lists are a fantastic resource for keeping track of things like projects, customers, contacts, and other essential business information. They make real-time collaboration easy since you can access them everywhere. 
But when a list no longer fits your needs, you might want to delete it.
Maybe the information is outdated, or you wish to start over and incorporate new information. If so, this article will break down exactly how you can delete a SharePoint list in a matter of minutes.
Let's get started!
How to Delete a SharePoint List?
A site owner can delete a SharePoint list when it is no longer needed. Even more. They can recover the list from the recycle bin if it is accidentally deleted.
But here is how to delete a list from SharePoint:
1. Select the list you want to delete
2. Choose Settings, then select List settings.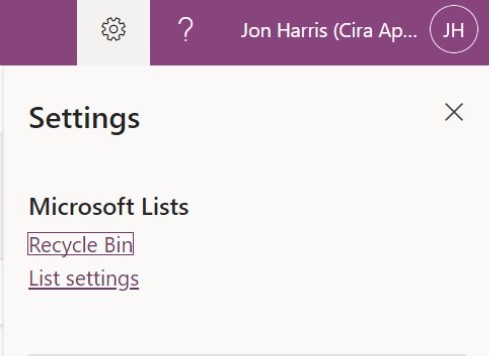 3. In the Settings page, select Delete this list.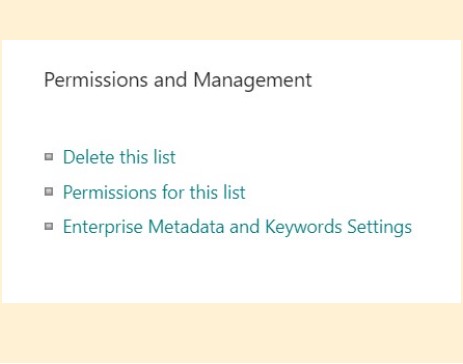 4. Click OK on the confirmation dialog.

How to Delete a SharePoint List View?
If you want to delete a list view instead, follow the steps below. Keep in mind that in order to delete a view, you must have the necessary Edit permissions.
1. Select SharePoint in the app launcher to identify and visit the site, and afterward, open the list. If you can't find the list, click Settings, then select Site Contents.
2. Click View options on the Command bar. 
3. Select the view you wish to delete if it's not the one you already have selected. Then select View options once again.
4. To edit the current view, click Edit.
5. Click Delete at the top or bottom of the Edit View page.
Conclusion
Microsoft 365's SharePoint Lists are a wonderful tool that simplifies organizing and sharing data. It's important to remember that when you delete a list, it is not permanently deleted and can be restored within 93 days from the recycle bin.
Hopefully, you found this article to be helpful, and you were able to delete any Sharepoint lists successfully.