This article will outline how users can utilize Field Mapping within Cirahub. 
CiraHub allows customers to customize, map, and synchronize their desired data. When transferring data between different platforms, such as a CRM and a Public Folder Contact List, often times there will be inconsistencies with how the data is labeled. For example, a CRM may utilize the field "Business Name" whereas the Public Folder may have it labeled as "Contact Name". If these two sources are merged without proper field mapping enabled, the data will not be merged. 
By utilizing the steps below, CiraHub can ensure the data properly finds its assigned destination location. 
Instructions:
1. Right Click the Hub to access Field Mapping settings. Users may utilize Field Mapping to create customized Hub field settings for data in Hubspot and CiraHub.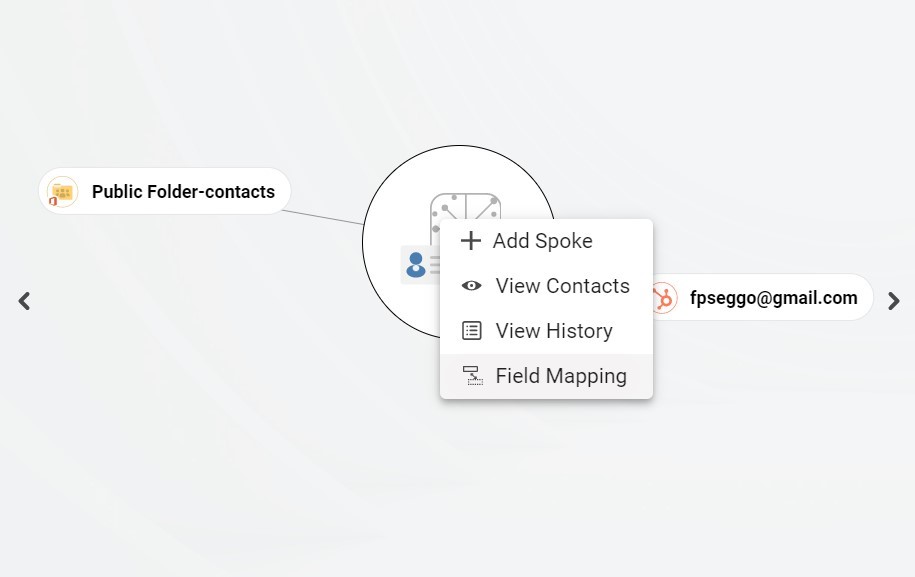 2. Opening up the field mapping tab will display all the "contact attributes" between your source types.

3. Click on the tab below the Hub Field, Public Folder, and the Hubspot account column. Then select a Hub item for each of them to merge that data for each field. This will ensure the data is properly assigned to the correct location.

More About CiraHub!
CiraHub is a two-way sync platform for shared contacts and calendars for Microsoft 365, Exchange Server, and other Microsoft Enterprise Applications users. The software is designed to make it easy for people lacking IT expertise to set up shared contact and calendar sync for their company. For more information check out the FAQ page and our CiraHub Onboarding Guide.